---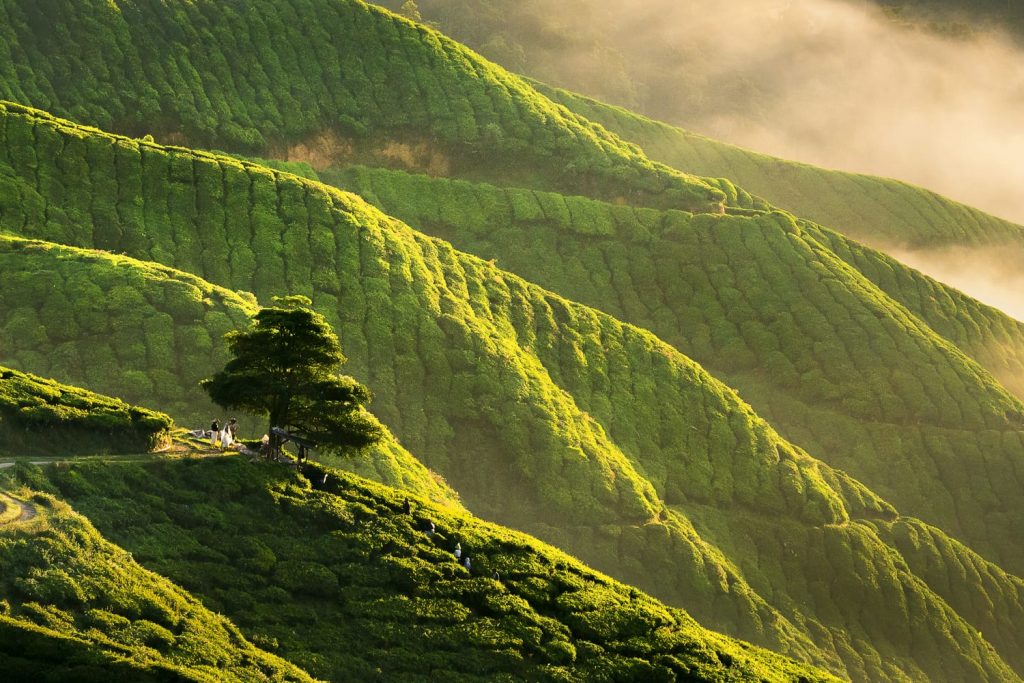 Discover the wonder of nature at Cameron Highlands – A Beautiful Garden of Nature in Pahang. It is the biggest and arguably the best highland retreats in Malaysia. Popular amongst both locals and tourists, it provides a cool respite from the sweltering heat of the lowlands. The sprawling lush valleys has much to offer nature lovers. You can stay 2-3 nights in Cameron Highlands and can do a local tour of the beautiful countryside.
You can hire a local friendly and accomplished guide. And explore the stunning tea valley, the colonial heritage buildings and the waterfall. Do enjoy their local food for lunch at the peak.
Exploration Tour of Cameron Highlands can leave you speechless. During exploration, lost yourself in the breathtaking amazing view of the greenery and old traditional villages. Do stop at the natural waterfalls to enjoy the cool and fresh mountain waters before passing Aborigines' Settlement and local handicraft shops.
Sitting on the peak of the main range at around 1,600 meters above sea level, Cameron Highlands is like heaven for all nature lovers. Beautiful scene of tea plantations, flower nurseries and vegetable farms, this amazing mountain resort has the best of nature's best.
From vintage English styled resorts to modern rest houses, people come here to be stress free and to have fresh mountain air.
Enjoy the fresh vegetables and freshly cut flowers, the steam-boat meal is always a must. Take a cup of the freshly fermented tea from the tea-house plantation is so relaxing that it warms up your body.
Main Highlights:
Butterfly & Insects Farm,
Strawberry Farm, Vegetables,
Fruits & Flower Market.
Sample the local delicacy, "Steamboat" lunch with fresh local produce.
Witness the breathtaking view of the Tea Plantation and try the local famous tea produce  while overlooking the tea valley.
Drive past beautiful English colonial buildings and natural rainforest along the journey.
For more information visit Malaysia DMC.
---