---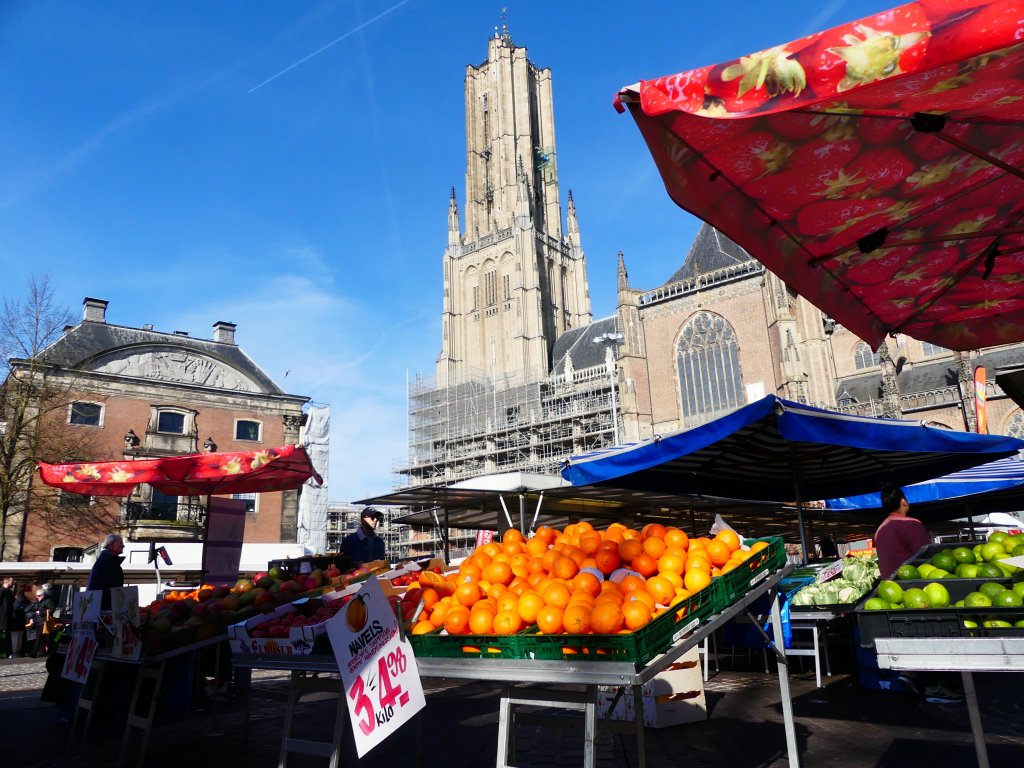 LOCAL MARKET IN ARNHEM
You will always feel good when you visit local food market of any city. Visit the downtown area on Saturday morning and purchase fresh vegetables and fruits. I am sure you will purchase more items than you required.
In this blog, we will tell you about local market in Arnhem and I'll additionally tell you about the unique and special markets that are in Arnhem.
WEEKLY MARKET IN ARNHEM
The largest and biggest food market in Arnhem can be found each Friday and having 200 stalls and Saturday with 100 stalls at the Market. The market varies a little between these two days. There are numerous stalls with vegetables and fruits on both days however just on Friday there are also clothes and fabric stalls, plants, shoes and candy stalls.
Apart from fruits and vegetables you cal also find flower stalls, cheeses, bread, egg, fish and stalls of organic products.
Opening hours:
Friday: 08:30 AM to 1:00 PM
Saturday: 08:30 AM to 5:00 PM
Every last Saturday of the month, somewhere between 10:00 AM and 5:00 PM (May till October) there is additionally an art market close to the Eusebius Church.
Tuesday's you can purchase fresh fruits and vegetables at the small market, situated at the Jansplaats somewhere between 08:30 AM and 3:00 PM
SONSBEEKMARKT
Each last Sunday of the month somewhere between 11:00 AM and 5:00 PM, head on over to Sonsbeek Park and walk around the shops at the SonsbeekMarkt. This market looks like a street fair, food truck and music event all in one. The food is natural and most items are made by local producers.
HOMMELSEMARKT
Consistently every year at Ascension Day you can go to the Hommelsemarkt at the St Marten/Sonsbeekkwartier territory. This 2 k street market is a traditional for most individuals who live in and around Arnhem. About 50 k individuals visit the market each year. Try to visit this market as early as possible. This implies that you have to get up early during your vacation day, the good thing is that at least now you can have breakfast and espresso at one of the lounges in the zone.
KINGSDAY MARKET
Having a hangover from the previous night (Kingsnight Kingsday) and Dressing up in orange raises no eyebrows. There are markets both small and big ones all over town. Children and adults can lease a stall and dispose of some unwanted items. Purchasers can get a great deal on anything because no one would prefer to bring any of their old items back to home.
Like at the Hommelsemarkt, you have to arrive early, so you will have some space to walk and get your hands on the best things out there. The Kingsday date is on April 27th. This changed a couple of years back as we transformed from a Queen to a King. Queensday was dependably at April 30th and that is the thing that is what still mentioned in old travel guides. This makes the tourists sad who arrive all spruced up in orange on April 29/30.
For more information visit Europe DMC.
---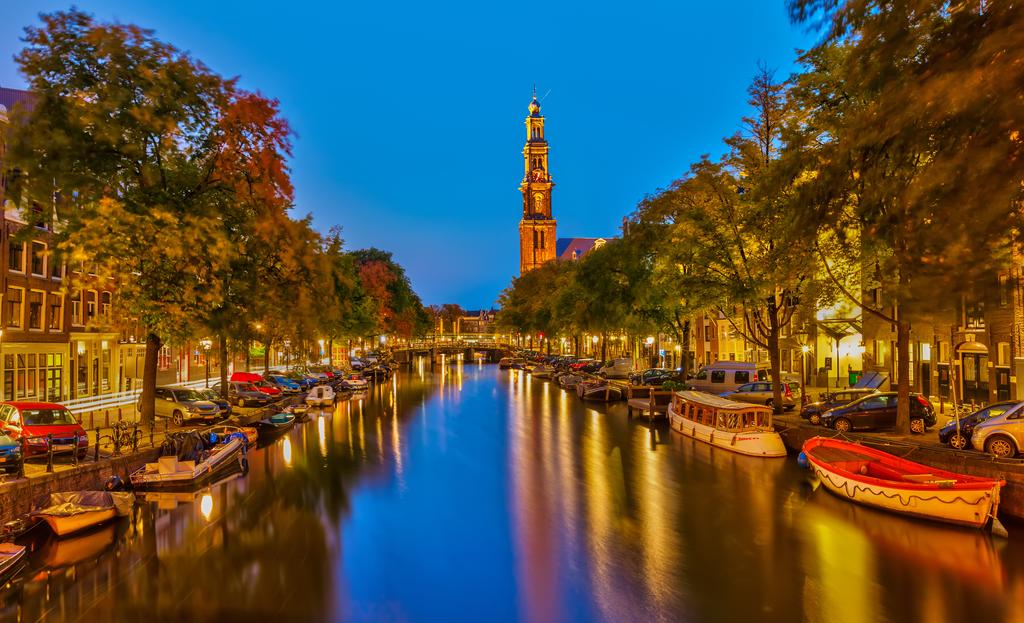 Best Things To Do In Amsterdam For Thrill Seekers
Going to Amsterdam soon? Try not to be stuck in the general thing, stereotypical exercises that the world thinks this city is acclaimed for. There's more adventure, excitement, and thrill covered up in those avenues, parks, forests, canals, and foundations of this city. We will tell you the best things to do in Amsterdam that no guide will ever let you know.
Top 6 Things To Do In Amsterdam For Adventure Lovers
From giant swings to adrenaline-rushing bungee jumps, there are many fun and exciting things to do in the Amsterdam city.
1. Rent a bike and get cycling
In Amsterdam cycling is a way of life, made simpler by the city's unparalleled system of cycle courses and flat surface. It's one of the best things to do in Amsterdam and we all know that Amsterdam is the world's most cycle-friendly city. Truth be told, you'll be astounded to realize that there are a greater number of bicycles than individuals in Amsterdam! One can take their bicycle on the train to Haarlem and bicycle through the tulip fields there for an enjoyment, strengthening, and picturesque experience. There's no better method to explore the boulevards, waterways, historical centers, and attractions of Amsterdam than on a cycle.
Spots to visit in Amsterdam for biking: The Golden Curve, Rijksmuseum way, Museum Square, Conservatorium Hotel, Vondelpark, Foodhallen, Prinsengracht, Westerpark, Zaanse Schans, Leidseplein, Sloterplas, and Waterloo Square.
2. Feel the adrenaline rush in the "Europe's Highest Swing"
With your toes dangling an entire 100 meters over the IJ, this monster swing made for two on the A'DAM Toren's Lookout platform and is the ideal fuel for adventure seekers. A standout amongst the best things to do in Amsterdam and a totally safe, Over The Edge in Amsterdam will make each one of those thrill adventure parks looks like kids' parks.
Suggested Read: 7 Beaches In Amsterdam You Should Visit During Holidays.
3. Go ice skating in Amsterdam's frozen canals in winter
There's a reason ice skaters absolutely love Amsterdam. Generally in winter, the canal freezes, giving the ideal flat frosted play area for ice-skating local people and explorers alike. Visit on any winter morning and you'll hear the awesome hints of skates swooshing and cutting through over the thin channels bravely. A standout amongst the best things to do in Amsterdam in December and February, voyagers can just put on their skates and join local people skating for a skating competition while the spectators root for you!
4. Go paddle-boarding & zip lining in Fun Forest
For every one of the individuals who love Nature and experience, the Fun Forest situated at the north end of Amsterdamse Bos gives you a blend of both! A spot fit for your excursions with either family or companions, Fun Park gives children and grown-ups probably the best activities in Amsterdam and surely one of the best things to do in Amsterdam. Everything from running, hopping, climbing trees, to testing rope courses and zip lining. Fun Park is Amsterdam's best nature places that offer the stand-up paddle boarding (SUP) experience close-by lake.
Location: Bosbaanweg 3, 1182 DA Amstelveen
Timings: Fun Forest is open for visitors from March until November in the timings given underneath
Wednesday: 12 PM – 6 PM
Weekends and holidays: 11 AM – 6 PM
5. Go on a guided Water land canoe tour in Old Holland
For the water lover pondering what to do in Amsterdam, Old Holland offers the ideal adventure packed experience. Oar through Holland's Water land territory on a 5-hour long kayak experience from Amsterdam. With a specialist guide by your side, drive north to Water land, seeing time-wrap towns on interesting waterways, and lavish fields on your way that are sufficient to reveal to you why Amsterdam is one of the most beautiful urban communities in Europe!
After you board your kayak, you'll wind up paddling around the pure conduits of this enchanting farmland with the sweet sounds of birds chirping and the aromas of wild plants in the air. You'll glide past reedbeds and weatherboarded towns while being told about the area's conventional lifestyle.
Tip: If the climate permits, you can likewise take a dip in the water or visit an island close-by for an outing.
Suggested Read: 7 Beaches in Amsterdam you should visit during holidays.
6. Try bungee jumping at the Faralda Crane Hotel
Be careful! This adrenaline rushing jump from the unimaginably high crane of Faralda Crane Hotel isn't for the cowardly! As of late moved to an increasingly advantageous area inside Amsterdam for the enjoyment of voyagers. This cunning and prominent hotel releases you down feet-first in a swinging movement, saving you from the head-popping pressure. Which can make huge injuries and injury to the spine. The fun related with these Amsterdam exercises is two-overlay – you initially get the opportunity to admire the stunning all encompassing views from 50 meters over the IJ for around 30 minutes, and after that it's down you go!
For more information visit Europe DMC.
---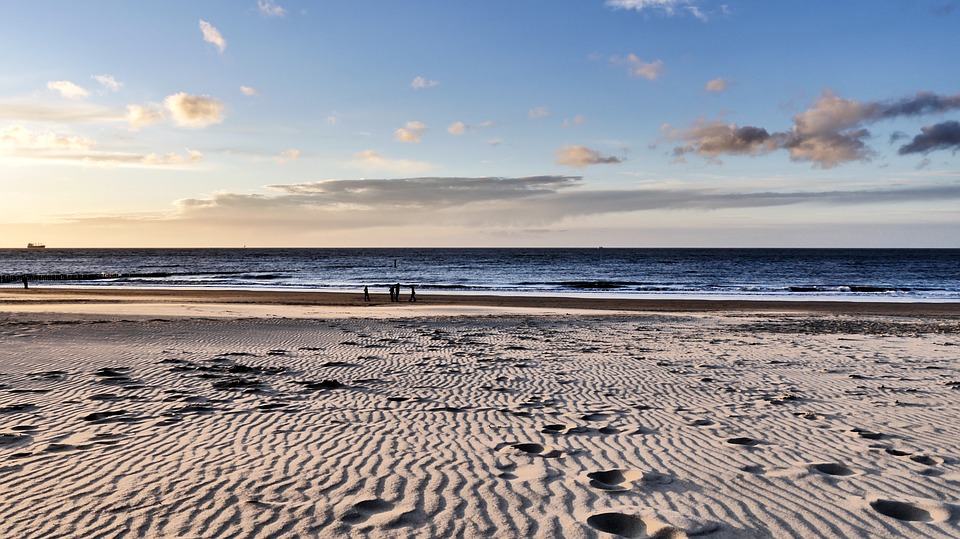 7 Beaches In Amsterdam You Should Visit During Holidays
Amsterdam is a beautiful place where life can be enjoyed without any limit. Its shorelines are exquisite to the point that you will not want to return home once you visit them. It is true that the Netherlands comes first in individuals' mind when they are planning beach holidays, there are a lot of extraordinary and stunning beaches in Amsterdam, Netherlands. The city shoreline in Amsterdam is appealing and charms vacationers and guests. Amsterdam has been included in various motion pictures, both Indian and worldwide.
7 Best Beaches In Amsterdam
Vacations in Amsterdam can't finish without an excursion to the shoreline. The city has different areas where you can spend time. Read below and know about few of the best beaches in Amsterdam.
1. Zandvoort Aan Zee
When you think about the best beaches in Amsterdam and the one name that strikes a chord is Zandvoort aan Zee. It is likewise a significant beach in Amsterdam. Its stretches of unending shorelines, waves, sands, and surf can give you an experience of a lifetime. Individuals can be seen basking in the Sun to feel its warmth. There are movable and stationary food merchants on the shoreline which is beside the road. You can kill your hunger as there are restaurants around every 100 meters. The amazing experience that you will feel will leave you speechless.
Suggested Read: Things To Do In Amsterdam For EVERYONE.
2. Bloemendaal Aan Zee
Beaches in Amsterdam are superlative in excellence and beauty. Bloemendaal aan Zee which lies alongside Zandvoort is a full filled shoreline where you will be welcomed by a cheerful and party ambiance. It is undoubtedly an extraordinary shoreline where you can dip your toes in the North Sea. There are a splendid collection and grouping of cool beach bars and clubs which can offer you the best of foods and flavors. The beach is likewise portrayed by its very excellent sunset view. It has live band shows which perform routinely and the DJs make outside open air parties that keep running all over the night. Truth be told, there is additionally a region which is only implied for nude sunbathing and this can be discovered further northern side up the excellent shore. What's more, you can appreciate the wild ridge scene between the town, the ocean, and the sand.
Suggested Read: Best Things To Do In Amsterdam For Thrill Seekers.
3. Wijk Aan Zee
It is dazzling and splendid and wonderful. The wide region of the sandy shore of Ijmuiden is unquestionably of the most wildest city beach in the Netherlands. When you go there, simply move out of the main entry point and you will be shocked. There are enormous stretches of shoreline which are unfilled and bare. Blustery days are basic here and this specific shoreline is additionally very notable for kite flying and windsurfing. You can spend a beautiful sluggish and laid back day at the shoreline and even remember your life without limit. In addition, the Timboektoe beach has a structure which gives something to everyone. You find live music shows on each Saturdays, sand model making challenges for kids, even Yoga session on each Sundays. Paragliding is likewise an alternative here which you can do for adventure. Among the various Beaches in Amsterdam, this is one you must visit!
4. Strandzuid
The Sun and the atmosphere of Strandzuid are so amazing and splendid that you can't consider coming back. The winter season gives you the best of life's offers. Beers with friends and colleague, well spent nights and even lunch with companions are probably the best things you will ever discover here. Strandzuid is popular for drinks, weddings, gatherings, organization parties, meetings and even group meals. No doubt it comes under the top beaches in Amsterdam. Above all, there can be nothing superior to this. Sunbathing, drinking, eating and table football are a some of different things which you can do so as to dispose of fatigue and tension of our life.
Suggested Read: Best Things To Do In Amsterdam For Thrill Seekers.
5. Sloterplas
It is one the most important and wonderful beaches in Amsterdam, Netherlands. It is sublime and is a beautiful gem which will overwhelm your mind and even offer you perfectly clear water which is cool, invigorating and reviving from all viewpoints. This beach is encompassed by the leafy Nieuw-West region. There is additionally a school specialized in sailing and furthermore a water sports center. Here you can rent gears and significantly register for activities.
Presently, where on earth will you discover this? It is illuminating and entertaining at same time. It is quiet, tranquil, cool and composed. The shoreline is family friendly and is having both grass and sand. Indeed, even you can lease chairs and volleyball equipment on the off chance that you visit during the summers. It is chilling and will excite you. Try not to sit idle to think, simply book your tickets and come here and appreciate life more than ever.
6. Castricum Aan Zee
It is a typical of most seaside shorelines close Amsterdam. Castricum aan Zee is one such shoreline which is without a neighboring town. It is incredibly well known with city occupants who are undoubtedly increasingly used to and habituated to 'kwallen; for example jelly fish than visitors are. The motivation behind why ought to go there? There are multitudinous clubs dispersed along the wonderful hills. This is where you can put in days and discover comfort. The glow of the Sun, the views and the entire atmosphere will blow your mind. On the off chance that you are as yet suspecting, kindly don't waste your time. Simply come here and have a fantastic holidays just like fairy tales. It is a place where fairy tale will come true.
Suggested Read: Best Things To Do In Amsterdam To Enjoy Nightlife.
7. Buitenzwembad Marineterrein
The delightful coastlines are lined up with things that will overwhelm your brain. A short time prior, the occupants sniffed out this out-of-the-box place with the goal that they could revive and chill. In any case, the Council before long understood that it was all great and after that chose to introduce gliding boats. These drifting boats are presently loaded up with swimmers particularly when the Sun is sparkling brilliantly high over the world so high like a huge jewel in the sky. Take a plunge and don't contemplate over the way that it is yet to be pronounced as a beach by the Council. This is a standout amongst the best beaches in Amsterdam.
For more information visit Europe DMC.
---