---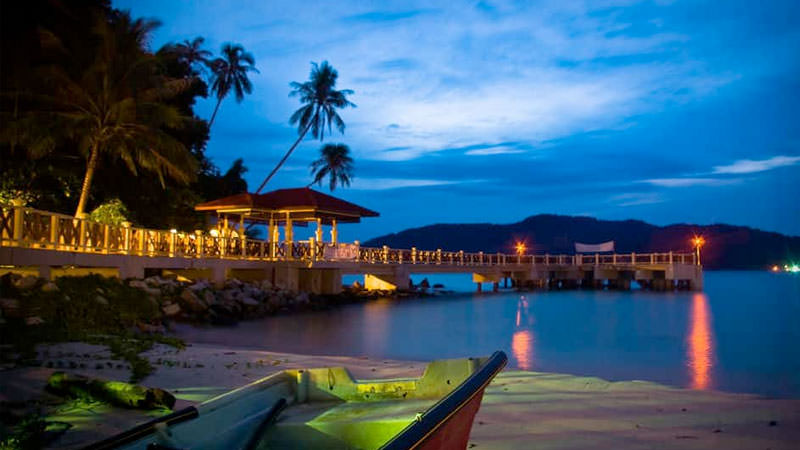 8 Terengganu islands which are  picture perfect
Malaysia is home to some of the most spectacular beaches and island getaways in Southeast Asia, if not the world. Think azure waters, powder-white sand beaches, and the best part, much lesser crowds compared with our neighbour's party beaches. And, many of them are located in Terengganu, in the east coast of Peninsular Malaysia overlooking the South China Sea. We will tell you about 8 Terengganu islands which are picture perfect. Enjoy!
8 Terengganu islands which are picture perfect
Tenggol Island: Best for scuba diving
Diving into the depths of South China Sea to discover amazing marine life in shipwrecks and house reefs sounds like a dream for every scuba diving enthusiast. With over 20 dive sites to choose from, Tenggol is on top of our list as one of the most beautiful dive locations in Malaysia. Book your transportation and accommodation in advance as there are only a few resorts located on Tenggol. Check our website to explore your options.
Redang Island: Best for turtle-watching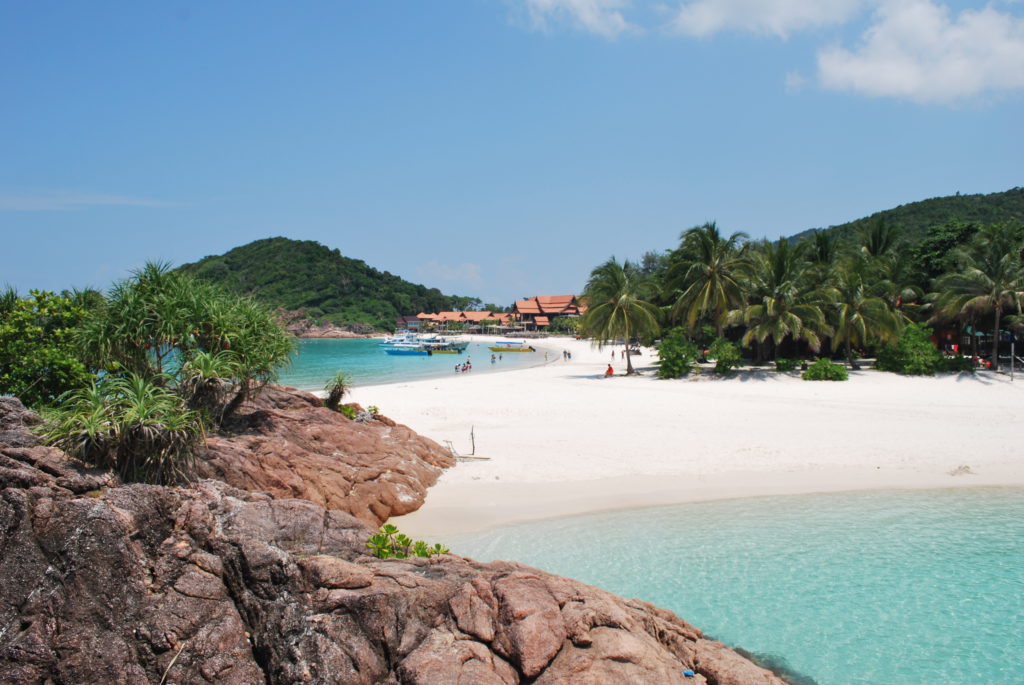 Redang Island is the largest of nine islands that form a government-protected marine sanctuary park. Its crystal clear waters and white sandy beaches need no further introduction but, did you know it is also an important conservation site for sea turtles?
 SEATRU Turtle Lab at The Taaras Resort in Terengganu not just employs sea life researcher to observe turtle growth, they even have a lab that offers visitors the chance to connect with the scientists on board.
Kapas Island: Best for soft-as-cotton, white sandy beaches
With its soft, white sand, it's no surprise how this island, which means Cotton Island in Malay, got its cotton-candy name. Laze on the beach all day or snorkel among colorful tropical fish during midday.  Love the sea? This beachfront hotel on the island may be just the right one for you.
Perfect Island to do nothing, but if you feel you have to, spot the clown fish in its natural habitat, and even a reef shark when you dive!
Perhentian Islands: Best for a mix of nightlife and family fun
Pulau Perhentian, which means "stop-over Island" in Malay, has excellent underwater seascapes for snorkeling and scuba diving. Made up of two islands, Perhentian Besar is where the bigger resorts are and more suitable for fun, family activities, while Perhentian Kecil is more geared towards backpackers with more budget options for both food and accommodation. Can't decide? Maybe our options will help.
Perhentian Kecil is considered the rebel island for its nightlife and bars for a state that is known for its more conservative Islamic practice.
Lang Tengah Island: Best for remote relaxation
Often overlooked for its small size, Lang Tengah is your perfect, quiet getaway. Accessible via a 30-minute boat ride from the Merang jetty, Lang Tengah has only a handful of resorts, but with equally pristine views of the sea and some of the best snorkeling and diving spots.
Bidong Island: Best for a bit of history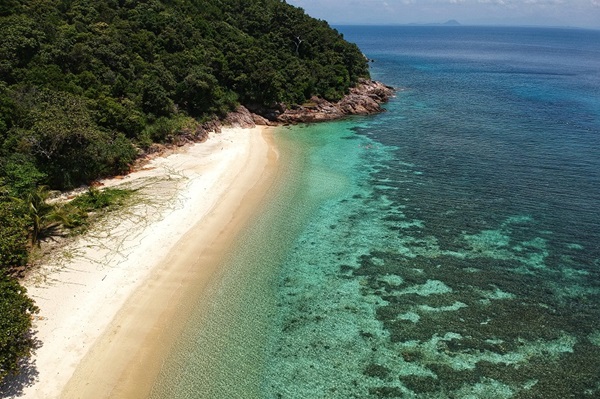 This Island is most famous for once housing thousands of South Vietnamese refugees between 1978 and 1985 after the Vietnam War. The refugee camp has been closed since 1991, but some remnants remain on the island. Some local tour operators will happily take you there for a fee. Keen for a day trip? Check out other places to stay nearby.
Due to its lack of development, many of the dive areas around the island are untouched. Noteworthy is the Blue Garden, a dive site full of blue anemones. At dusk, the anemones close their tentacles and their bodies give off a glowing blue light.
Duyong Island: Best for cultural experiences
The epitome of an idyllic, Malay village, Duyong Island has some of the most traditional daily scenes of local life, architecture, as well as boat-making workshops. Don't miss the Duyong Art Fest in April, an annual art event showcasing the traditional anyaman or weaving craft, and a marketplace at the jetty selling various traditional Terengganu food and products.
Gem Island: Best for a romantic rendezvous
If you're looking for a private and romantic holiday, Gem Island is truly a gem of an island (pun fully intended). Gem Island Resort & Spa is the sole resort operator here, and offers villas with balconies looking out to stunning views of the South China Sea.
If you're lucky, you'll be able to witness the rare, giant leather back turtle come ashore to lay eggs.
For more information visit Malaysia DMC.
---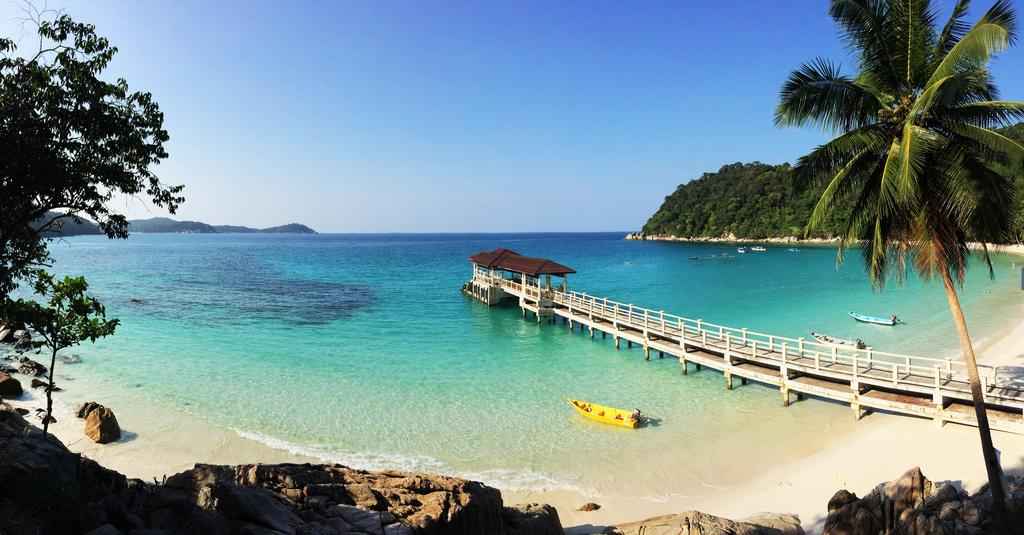 5 Things to Do In Perhentian Islands Malaysia, The group at Bubbles spend significant time in refuse jumping, full scale plunging, and submerged photography however they likewise offer plunging exercises. It offers PADI courses from DSD's dependent upon Divemaster level and in addition a couple of claim to fame courses. Bubbles additionally runs turtle and reef protection extends that can extend from one to a month. Members will enable discharge to child turtles, re-plant coral and assemble information

Also view:- Malaysia DMC
Built up as a marine park in 1994, the islands off Terengganu are gazetted to monitor this strikingly excellent spot. The park is comprised of Redang Island and additionally others in the Redang Archipelago, including Lima, Ekor Tebu and Pinang, Pulau Perhentian Besar and Kecil, and Pulau Tenggol, among others.
Fishing is precluded in the park and guests are requested to carry on in an earth benevolent way. The completely clear waters offer ideal chances to investigate excellent reefs and see a plenty of marine life (like goliath groupers and eels) by either jumping or swimming. 5 Things to Do In Perhentian Islands Malaysia A couple of the islands additionally have phenomenal little trails for climbing, and you can spot creatures including monkeys, screen reptiles and an assortment of birds.
26 nautical miles off Kuala Terengganu.
Also view:- dmc kuala lumpur
Prescribed by all because of its low dive master-to-understudy proportion, Turtle Bay Divers is staffed by well-disposed yet proficient dive masters. Spot whale sharks and octopuses on the dives with Turtle Bay..
Try not to need to get your hair wet? Attempt Scuba Walker, where you can get very close with marine life by wearing exceptionally made protective caps to go submerged.
Sari Pacifica Resort and Spa Hotel, Kampong Ulu Redang. Day by day 8am-5pm.
Appreciate a more casual vibe at Tupai Beach Bar, some portion of the Laguna Redang Island Resort. Kick back on the beach with a few mixed drinks and lepak away the hours while your children jump around the sands. Try not to stick high expectations on the occupant band, however.
Laguna Redang Resort. Every day 5pm-midnight
Also view :- Singapore dmc in malaysia
---