---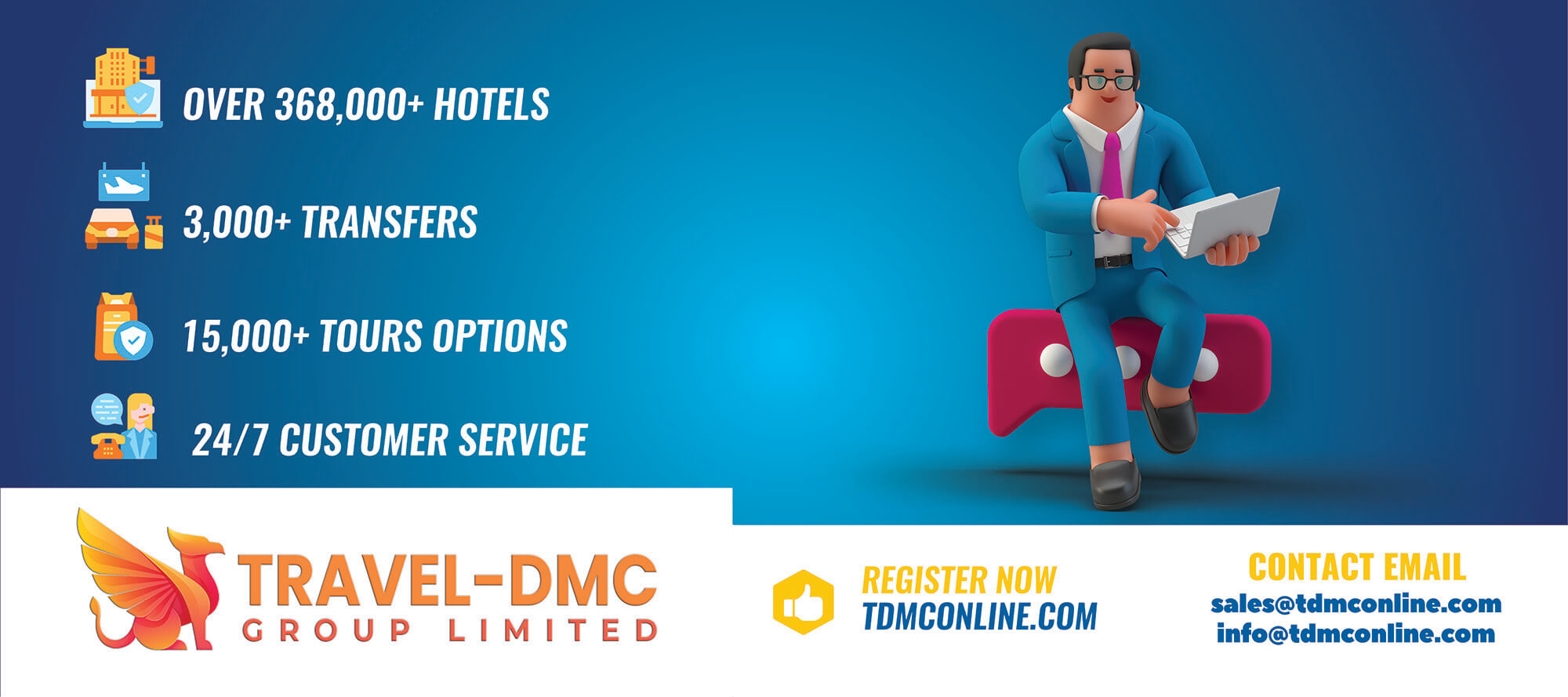 The online world has changed the business and the travel business is no exception. With the arrival of the latest technology the mode of business has gone for a huge change. Deals are sealed through internet over tablets, mobiles, and computers. Travel agents are looking for a business-to-business travel Company from where they can get the top deals to meet the demand of their customers. Tdmconline, with deals for seemingly every need of visitors, is a one stop shop for travel businesses. With the top inventory ever, competitive prices, and latest technology. we ensure our partners can get the top deals from the relaxation of their offices.
Travel DMC group has built a platform called tdmconline.com to better the capability of tour consolidators, tour operators, and travel agents to customize the Tour or Hotel items productivity to help different clients in multiple destinations. The idea of simplifying business via the help of a B2B travel portal is not a luxury anymore rather it is a key need of a business.
All travel agencies can access B2B portal anytime and do not need to waste time making relations with global accommodation providers and doing the paper works.
What are the advantages of a Travel dmc group b2b portal for travel agents?
The benefit a B2B module rests in the fact that little and medium-sized businesses can take highly advantage from the travel products by registering with Tdmconline portal. Additional, you can provide 2/7 customer support services through our Online portal.
We are also proud to have worked with many clients all around the planet curating latest travel site with trending specs. Additional, you can simply view through the booking and the payments. The multi-currency and multi-language features are also included in our Portal.
Who are our customers?
The big range of specs Travel dmc group offers is fit for corporate customers as well.  It is also for travel operators, travel agents, destination management Companies, and more. Firms looking forward to improve their business in their domain and company brand are our key priorities.
Why pick us?
Travel dmc group has been in the industry for years guiding clients with requirements of B2B Travel services. Throughout years we have strived hard to get the goals. We are keen to welcome you on a project where the agents can directly book with our portal.
To register on our Online B2b Travel Portal click here
---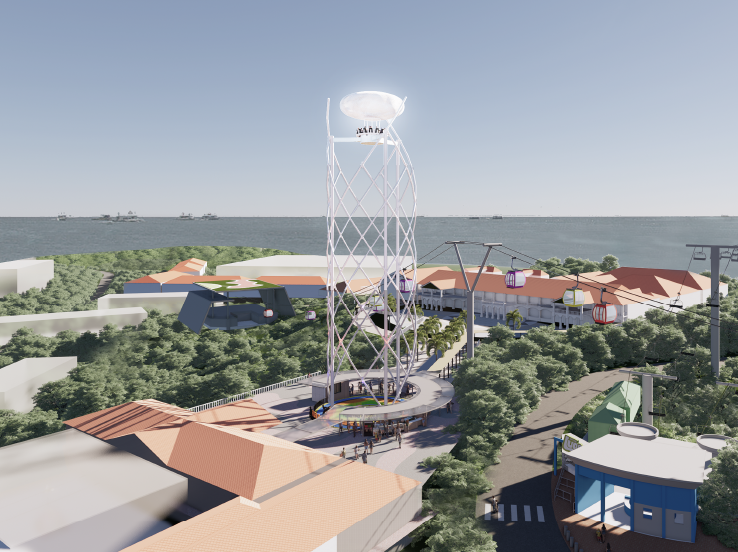 Take flight in the highest open-air panoramic ride in Singapore – SkyHelix Sentosa!
Sit in an open-air gondola that gently rotates as it ascends to a height of 79 metres above sea level.
Let your hair down, feel free, dangle your feet in the air and enjoy the uplifting experience with a cool drink in hand.
Be mesmerised by the breathtaking 360° views stretching from Sentosa to the Keppel Bay area and the Southern Islands.
Day or night, each "flight" is a ride to remember!
Opening on 15 December 2021
About SkyHelix Sentosa
• 35 metres above the ground
• One of the highest vantage points on Sentosa
• Open-air scenic ride that ascends in a gentle spiral motion
• Family-Friendly
• All tickets come with a choice of one standard non-alcoholic beverage or an exclusive SkyHelix Sentosa souvenir
Safety Guidelines & Measures
Safety Guidelines
Safe Management Measures
Guests must be 1.05 metres and above in height to experience
the ride.
SkyHelix Sentosa will only accept fully vaccinated guests.
Guests between 1.05 metres to 1.2 metres in height or 12 years old and below may take the ride only if accompanied by a supervising adult.
Unvaccinated children aged 12 years and below may take the ride only if accompanied by a fully vaccinated adult.
The ride is NOT suitable for:
1) Expectant mothers
2) Guests who have fear of heights
3) Guests with limited mobility
safety check-in is mandatory upon entering the attraction.
Animals and pets are NOT allowed on the ride.
Maximum group size capped at 5 pax.
The ride is NOT recommended for guests who are unwell or have existing conditions such as motion sickness or vertigo.
At least a one-metre distance must be maintained between groups.
Loose clothing and handheld devices such as selfie sticks and mobile phones are to be properly secured at all times during the ride.
Hand sanitisers are available at the attraction for guests to use.
The following items are NOT permitted on the ride:
1) Hats and bags
2) Sharp objects such as umbrellas
3) Items made of glass
4) Outside food & drinks
Guests are allowed to remove their masks in the gondola only when consuming drinks or snacks.
The gondola table is cleaned and disinfected after each ride.
Gondola seats are cleaned and disinfected twice daily.
Singapore's Highest Open-air Panoramic Ride
Named after its distinct vertical helix-like structure, SkyHelix Sentosa is Singapore's highest open-air panoramic ride elevated at 79 metres above sea level. Let your hair down, feel free and let your legs dangle in the wind as the ride rises above the entire island of Sentosa.
Sip on a cool drink and feel your spirits lift in anticipation as the ride gently rotates upwards in a spiral motion revealing breathtaking 360° scenic views of Sentosa and the Southern Islands.
One of the highest vantage points on the island, SkyHelix Sentosa promises to be an uplifting experience for everyone.
What is included?
– A ride on SkyHelix Sentosa, including choice of one (1) standard non-alcoholic beverage or a souvenir
Things to note:
– Please be reminded that all guests (except children 12 years old and below) are to be fully vaccinated (2 weeks after second vaccination) by the visit date.
– Maximum of 5 pax per group shall be allowed to board the attraction.
– Due to safety reasons, guests under 1.05m in height are not allowed on the ride. Guests between 1.05m to 1.2m in height or under 12 years old must be accompanied by a supervising adult.
– All confirmed sessions booked cannot be cancelled, refunded or amended under any circumstances.
– Children aged below 4 and who meet the height requirement of 1.05m may enjoy complimentary admission to SkyHelix Sentosa, subject to seat availability. Please proceed to the nearest ticketing counter to redeem the tickets and provide evidence of age for verification purpose
---