---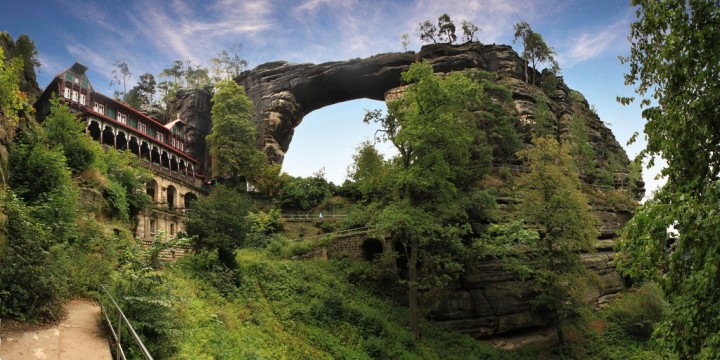 4 Amazing National Parks In Czech Republic For The Love Of Nature & Wildlife
One of the most prized possessions of the Central European region, the Czech Republic is home to many tourist attractions in its area of 78,866 square km. With a highly varied landscape, the region offers stunning sights to thousands of visitors who flock the area each year. There are four national parks in Czech Republic and each one of them deserves a visit. Take some time from roaming round in the beautiful cobblestone streets in the capital city of Prague. And to the corners of the country where you will find these national parks, known for their breathtaking flora and fauna.
4 Amazing National Parks In Czech Republic
We have curated a list of the best national parks in Czech Republic to help you plan your itinerary better. So, which of these will you like to start your holiday with?
1. Krkonose National Park
Often referred to as the best national park in Czech Republic, this beauty is located in the Hradec Králové and Liberec regions. The history of this park goes way back to the month of May in 1963 when it was first established. The park is located at an altitude that ranges between 1300 feet to 5256 feet in different parts. And this park also inhabits a part of the Krkonoše Mountains, the highest mountain range in the Czech Republic. Of all the medals up its sleeve, it has also been given the recognition of a Biosphere Reserve Site by the UNESCO.
Krkonose National Park spans an expanse of approximately 363 sq. km and you can consider hiking to the summit for the gorgeous views of a Polish Hut and the chapel of St. Lawrence which was constructed in 1681. The summit offers unparalleled views of both Poland and the Czech Republic and gives you a rare chance to spot an alpine butterfly fluttering by.
2. Sumava National Park
It is a fairly recent national park, when contrasted with Krkonose and is located in the Czech Republic's South Bohemian Regions. It was first established in 1991 and the elevation ranges from 4,521 ft to 1,870 ft spanning approximately 685 sq. km. Sumava National Park is a part of a UNESCO Biosphere Reserve as well, and rightly so! Of all the beautiful elements of nature present here, a few are glacial lakes, peat bogs and patches of primeval forests. While the natural vegetation of the park has been replaced by spruce plantations; many non-native species thrive here today including an absolutely stable population of lynxes.
An interesting fact that you might not know is that there are more than 150 miles of ski trails inside this park. In the summer, one has the option to go hiking the trails in the park or kayaking down the Vltava, Otava and Vydra rivers. Try to spot the exotic and stunning Capercaillie (wood grouse) during your time here since there are only 300 birds left of this species.
3. Podyjí National Park
The third National Park in this list but an equally important and beautiful one as the two mentioned above, the Podyji National Park is located in the South Moravian Region, where it has been since 1991. Podyji National Park was built with an objective to provide security to the Dyje River valley's forested areas and is spread over an area of 63 square km with the elevation ranging from 534 to 214 m.
There is a wide variety of habitats here including grasslands, forests, shrubland, wetlands, arable land, etc. An interesting thing to do here is to visit and get pictures clicked in the ruins of ancient castles that can be accessed through many designated trails in the park. There are more than 70 species of plants that one can find here, 152 species of birds. 65 species of mammals and 7 species of reptiles.
For an ethereal experience, go for a hike in the Dyje Canyon where you can look at the stunning rock formations, boulder fields and rocky cliffs as you stand with your binoculars on to spot otters, eagle owls and kingfishers. Of all the things that this park is known for, a particularly interesting one is the presence of unique species of reptiles and amphibians such as the fire salamander, great crested newt, tree snake and emerald lizard. With so many things to do, you cannot go wrong with any of the national parks in Czech Republic.
4. Prague National Park
This one is known by many different names such as České Švýcarsko National Park, Bohemian Switzerland National Park and is located in the north-western part of the Czech Republic, also known as the Czech Switzerland; this is one of the most visited national parks in Czech Republic. This is the youngest park in the list and was established fairly recently, in 2000 and is spread over an area of only 79 square km. The smaller size does not mean that there are not enough surprises inside!
The national park is known for its mountainous landscape which has patches of varying topography inside, ranging from patches of forest, sandstone arches, and other natural features. If that is not enough, one can spot many ancient castles in the region as well. You might have heard of the most popular feature here if you have heard of Prague National Park, which is Pravcicka Brana, known for being the largest natural stone bridge that exists in Europe.
Moreover, this is only one of the many attractions that you will find while hiking on the trails in this park. Climbers love this national park, but there are some restrictions so you should check out the website before planning anything crazy! All castles and no nature makes your vacation a dull one! The national parks in Czech Republic are tourist attractions that are waiting to be visited by you! Plan a comprehensive tour itinerary by booking your travel packages to the Czech Republic from Travel Triangle for an unparalleled holiday experience.
For more information visit Europe DMC.
---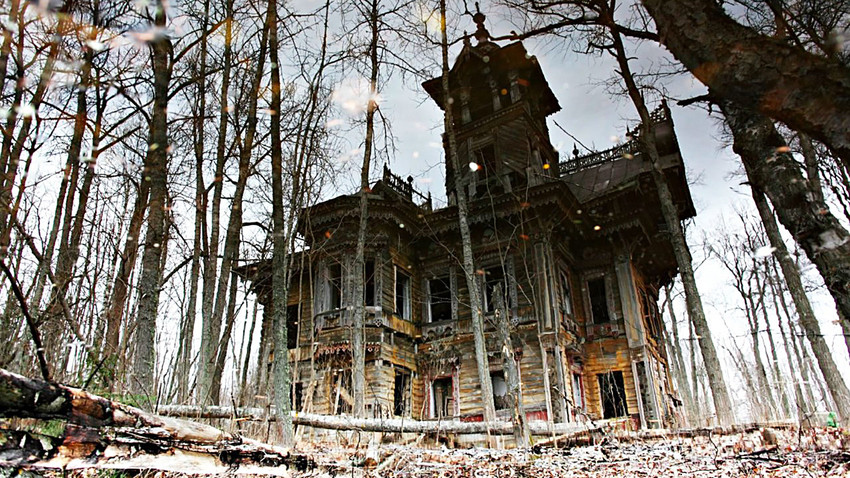 5 Haunted Places In Russia Will Definitely Scare the hell out of you
Being the biggest nation by territory over the globe, Russia fuses a tremendous range of landforms and spans a sum of 11 time zones. It share land borders with nations like Estonia, Finland, Norway, and Poland and so forth and is known for covering more than 1/8th of Earth's occupied land.
Aside from the antiquated museums and lovely Russians, what makes this astonishing nation a mysterious riddle are some abandoned and creepy spots that will scare you deeply. At long last, it is the ideal opportunity for you to remember each one of those great scary minutes from your favorite movie. From Stalin's nation house to the Diamond mine in Yakutia, there are such a significant number of haunted places in Russia that you will remember forever. Below is the list of 5 most haunted places in Russia.
5 Haunted Places In Russia
There is no denying the fact that Russia is an incredibly wonderful country with beautiful churches and delicious cuisine but when it comes to horror, it takes you to a next level. that you will definitely end up having goosebumps on your next visit.
1. The Maternity Hospital
It was built on a region of the hospital constructed for the members of the devoted war that occurred in 1812. After turning into the maternity hospital in the second half of twentieth century, it was shut because of reconstruction in the year 2009. In spite of the way that this structure has been deserted for many years, it is very shocking to observe that the hospital still has the central heating which is spotless. There is a reason behind why it goes under the classification of the most haunted places in Russia as the spot resembles as a torture chamber from a horror movie.
The Maternity clinic has been the real vacation spot for quite a while and a ton of excited bloggers frequently come here all the time to explore this place. What adds to the irregularity of this spot is the way that a great deal of pregnant Russian ladies want to deliver their child in this specific medical clinic. This is the ideal spot for the individuals who love chills and spookiness of scary places and its creepy corridors.
2. The Kusovnikov House in Moscow
Located on the Myasnitskaya Street in the Central Moscow, this nineteenth century House No.17 was used to be the home of of Pyotr and Sofya who were very greedy. They were likewise suspicious about whether their cash is sheltered or not and that is the reason they used to conceal it in various and irregular spots. They embraced this trap with the goal that none can take their cash yet what they didn't know was that one day, it would be the purpose behind their very own annihilation.
It is said that one awful night, the caretaker unintentionally burned their hidden cash in the chimney and they passed on the spot because of the shock. Since that day, many individuals have seen the ghost of an old bumped man, considered by them as Pyotr Kusovnikov on the adjacent road who grieves the loss of his cash. Thus, on the off chance that you are wanting to go for a night stroll on this road, make a point to reconsider before you end up finding him.
3. Mirny Diamond Mine
If you are fascinated by places like Bermuda traingle then visit the Mirny Diamond Mine in at least once in your lifetime to observe something remarkable. Once a source of employments and income for the Russians, this spot was prior known for delivering the most valuable Russian diamonds. The city that encompassed this immense mine was full used to be a bustling one with a great deal of upbeat and bright residents. Although this deserted mine is closed till now, there has been not been any reasonable logical clarification of why each helicopter that hovered over this opening got sucked into it. Abnormal for a precious stone mine, isn't it? All things considered, if you wish to visit the popular haunted places in Russia , remember to visit here and investigate the puzzle of this spot.
4. Northern Crown – The Stranded 5-Star Hotel
In the year 1988, this brilliant 247 room's hotel was commissioned by the Soviet Union to overlook the Karpovki River in the city of St. Petersburg. But destiny had some different plans since its construction was nearly finished when the undertaking was suddenly halted because of the absence of cash. At that point what happened was the devastation of this magnificent hotel as it in the long run turned into a deserted spot and never had the chance to have any guest. A lot of local people additionally trust that this disastrous occasion is related with the demise of Metropolitan Ioann of St. Pete. He passed in Northern Crown amid a reception in the respect of the 5oth birthday celebration of Bank St. Petersburg. Indeed, even today, the rooms look as rich as ever however the structure can't get fixed at this point.
5. Mikhailovsky Castle
This splendid yet creepy castle must be in the list of top haunted places in Russia as the minute you step into it, there is a different and creepy aura that you can feel at each corner. This is the main castle of St. Petersburg however this isn't the main reason behind why it is the source of fascination among the nearby just as global travelers. The reason is that it is a permanent resident of the most famous ghost of the city which is tsar Pavel I.
He started the construction of this place which turned into its shelter after the procedure was finished. He suffered a a trageic death while being murdered by the drunken soldier's crowd that simply expected to arrest him so as to make his child the new ruler. You can at present watch him playing his favorite instrument, violin through a particular window in the fort. This should be more frightening than fascinating.
For more information visit Europe DMC.
---