---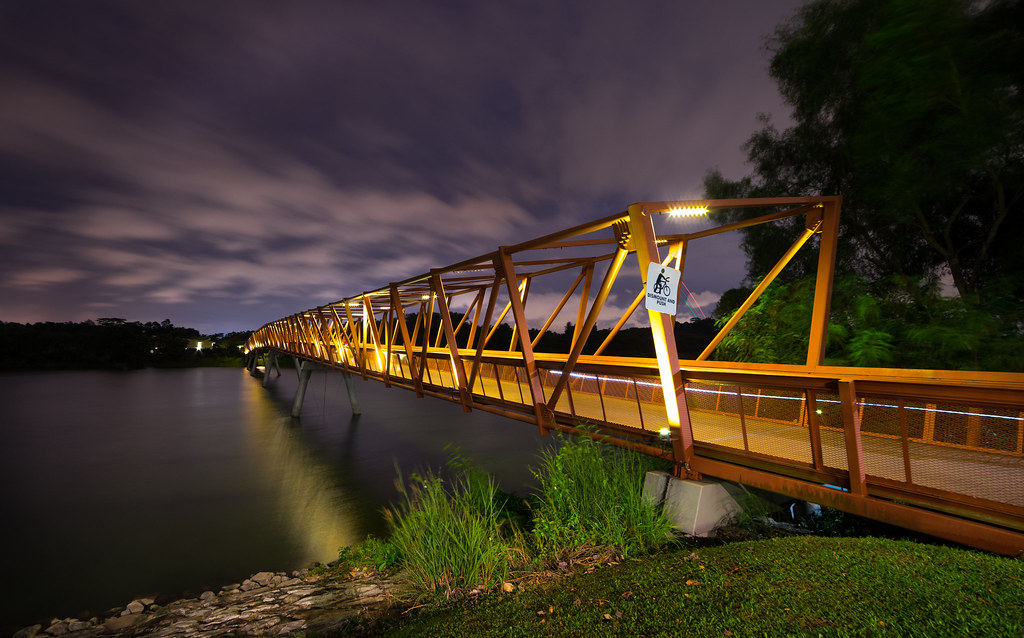 5 Places you must visit near Lorong Halus
Located in the Pasir Ris Lorong Halus is an area that surrounds a road with the same name. Lorong Halus road goes up to the industrial buildings and farms in Pasir Ris Farmway. The road initiates from the Tampines Expressway (TPE) and ends at a pier. Another road from Lorong Halus that extends to the Lorong Halus Wetland. The wetland was a former landfill and now treats the water passing through it. The place located near many interesting tourist sites and you should explore these 5 places you must visit near Lorong Halus during your holiday in Singapore.
5 Places you must visit near Lorong Halus
Here are the best 5 Places you must visit near Lorong Halus and every traveler must explore these places during their Singapore holiday:
1. Coney Island Park
This Park is another wildlife habitat near Pulau Ubin, in Punggol region. This wildlife reserve is home to many species of flora and fauna including 80 species of bird. The high diversity of bird species in this park makes it a perfect spot for bird watching. This ecological Park focuses on sustainability by focusing on water and energy conservation and recycling of natural elements.
2. The Changi Museum
The Changi Museum is a historical place in Singapore. It is dedicated to the Second World War and the Japanese occupation of Singapore. It was relocated to its new home on February 15, 2001. In order to make a way for the expansion of Changi Prison, the Old Changi Prison Chapel and Museum had been merged into one. It could be a perfect place for a one-day visit with the family and friends.
3. Pasir Ris Park
Another one of coastal national parks in Singapore, this green stretch of nature is just perfect for a rejuvenating break with the entire family. You can stroll along shady paths, enjoy the cool sea breeze and indulge in water sports while the kids have a great time at the superb playgrounds. You can also pitch a tent in the camping ground for a fun night in the park, with fishing and barbecue options right there. There is a tranquil mangrove boardwalk for a quiet walk through the forests and plenty of interesting food options at the food court.
Location: 98 Pasir Ris Central, Singapore 519639
Timings: Open 24 hours
4. Pulau Ubin Island
Located off the eastern coast of Singapore, this island is perfect for refreshing oneself in the lap of nature. Locally translating into granite island. This place offers unique and extraordinary sights. Featuring wetlands, sun-kissed beaches, kampongs or villages, observation towers and decks, this is one of the significant names in the Singapore islands list. The famous Fo Shan Ting Da Bo Gong Temple is situated in Pulau Ubin Island.
Time to reach from Singapore city: 10 minutes
Things to do: Birdwatching, biking and sunbathing
Places to stay: Changi Cove, Hotel Raintr33 and Tanjong Puteri Golf Resort
5. Arulmigu Velmurugan Gnanamuneeswarar Temple
There are scores of Hindu temples situated in different parts of Singapore. It is assessed that 10% population of Singapore is of Indians, particularly South Indians and majority of them are those that pursue Hindu religion.
So, most of the temples in this country have been constructed in typical Dravidian and Tamil style of architecture. Arulmigu Velmurugan Gnanamuneeswarar Temple is one of the oldest Hindu temples in the island. It also welcomes people of other faiths who flock here to enjoy the festive pomp and shows during special occasions.
For more information visit Singapore DMC.
---