---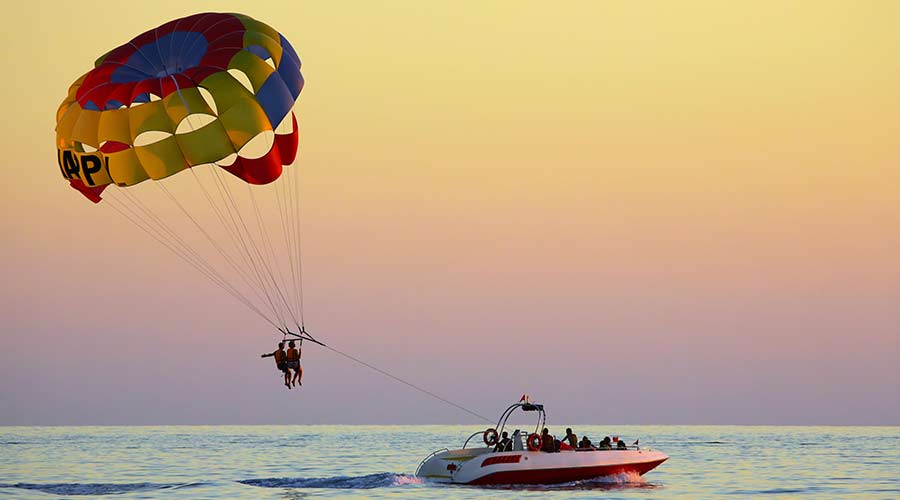 Parasailing Adventure on Jumeirah Beach
Parasailing Adventure on Jumeirah Beach can be a true experience of fun and freedom. Feel the adrenaline rush and breathtaking views while performing Parasailing.
If you are spending holidays in Dubai or even visiting Jumeirah beach and you are a sports lover, don't miss the opportunity to try Parasailing.
It's one of the funniest activities and there's no need of practice and it's suitable for every age.
If you wanted to do parasailing in Dubai you can visit Jumeirah Beach. When you will be in air, the view from up there is beautiful. The horizon of Dubai Marina and Palm Jumeirah islands increase up the excitement of watersport adventure.
There are many parasailing service providers from which you can choose. You can even take a walk in Jumeirah beach while waiting for your number.
This was one of the few activities in Dubai which you must try so you can even book your slot from one of the shops in beachfront.
If you are coming from own vehicle try to arrive at the beach at early in the morning. So that you can park hassle free and can get parking spot at affordable price for 5-6 hours.
You can take a small boat, which take you to a bigger one which is used for the parasailing. Within no time the staff will prepare and set up the Parasail. While waiting for your turn you can also enjoy the beautiful view of Jumeirah  and marina.  Each group will have about 15-20 minutes in the sky.
When it's your turn, It will only take couple of seconds to hoist into the air. You will fall in love with it as an adventure lover even if you are doing it for the first time.  Starting is little scary but once you are in the air, you will relax as well as enjoy it.
For more information visit Dubai DMC.
---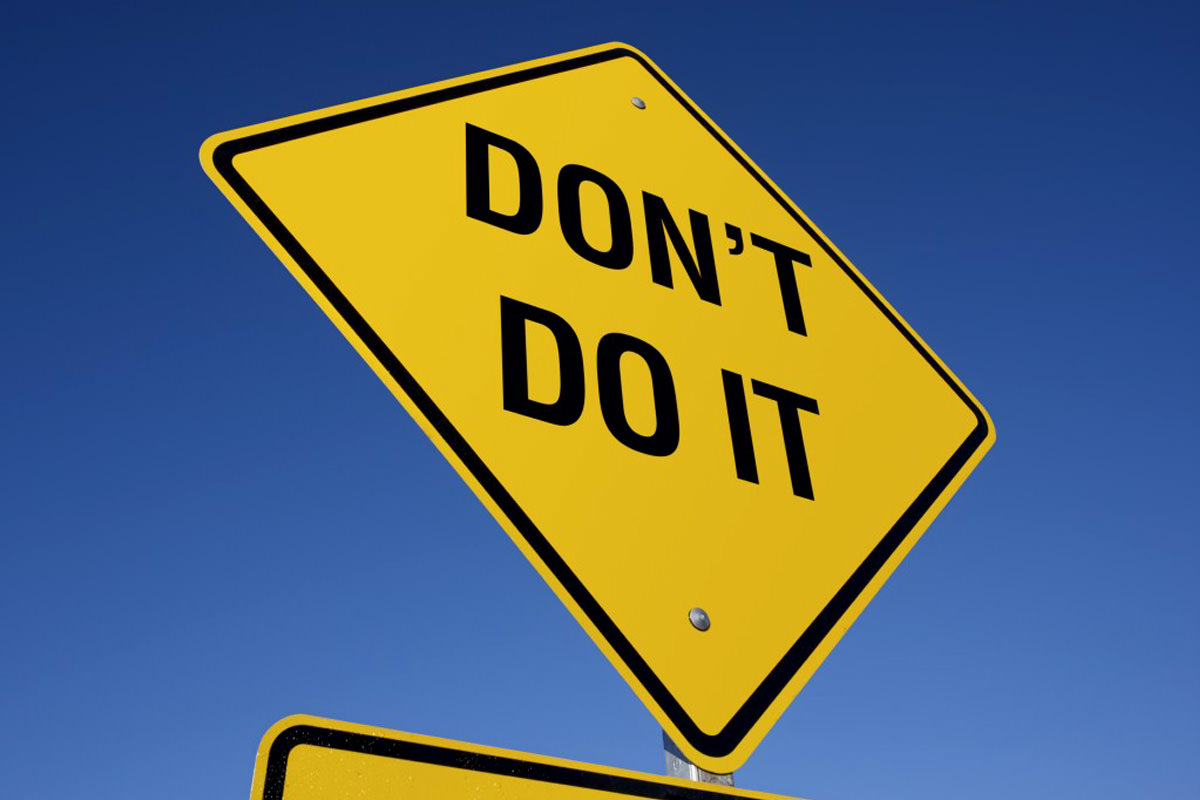 Things Not To Do In Dubai
There are many pages in our blog telling you where to visit and what to do in Dubai. But from our own personal experience, we would love to tell you which Things Not To Do In Dubai. While visiting different places and enjoying the local culture is one of the best way for first-time visitors, awkward and unnecessary situations can be avoided if you have done some research before visiting the country.
1. Cross-dressing will land you in jail with significant fines levied.
Dubai is a conventional and conservative community. Dubai is hostile towards homosexualism. Dressed up as opposite sex is considere as being gay. In the year of 2008, police detained more than 30 cross dressed tourists.
2. Don not show excessive affection in public.
Many local peoples (particularly traditional Muslims) cease from showing extreme love and affection out in open public areas. Hugging and kissing in trains, buses and taxis are not allowed even prohibition sticker is pasted on them. A peck on the cheek is fine for most people, but do not show too much love.
 3. Illegal to stay together in a hotel if you are not married.
Staying together can result in imprisonment, fine and deportation. However many hotels in Dubai do not enforce on 'only married couples' rule. But at check-in time in these hotels, guests will need to show their passports.
4. Drinking in public is prohibited.
Drinking in public places is a punishable crime. Which might be in sort of fines, imprisonment, or perhaps deportation. Drink only at your private place or at a bar.
5. Using the left hand to eat is viewed as unclean.
The left hand is viewed as impure and unclean in all Arab societies as the left hand is utilized for cleaning oneself after visiting the restroom. On the off chance that you are a left-handed individual, you should try learning to use both hands.
6. Do Not Eat In Public During Ramadan.
On the off chance if you are visiting Dubai during the blessed month of Ramadan, you should  know that eating, drinking and smoking is not allowed in the open from day to sunset, when the Muslims in the city are fasting. No, you can't even take little snack in your own car or even chew gum or mouth-freshner in public places.
However, you can eat in your hotel room or restaurants where they have screened off the eating region for visitors to eat without being noticed. Kids and pregnant ladies are permitted to eat, however it is ideal to be careful than to insult anyone.
7. Do Not Disrespect The Royal Family In Public
You will undoubtedly build up specific assessments while visiting another nation, and on the off chance that you are venturing out to Dubai out of the blue, you might have some opinion about the culture, the royal family, the laws, the politics, the people, etc.
Yes, it is natural but you must not discuss them openly in the public. It is not okay in Dubai to openly mock, criticize, or insult the Royal family, the politics, the culture, the laws, and the religion in public. They take these matters very seriously and a defaulter can be severely fined and punished.
8. Do not show OK sign.
After eating the best kebabs of your life, you might want to show ok sign to the chef, but do not even think about it. It is regarded as an offensive gesture because it denotes the evil eye.  Licking the plate clean is better than showing ok sign or you can tip them.
9. Pointing the sole of your shoe in the direction of an Arab is viewed as an insult.
The shoe is viewed as filthy in light of the fact that it is on the ground and connected with the foot, the lowest part of the body. So ensure that when you sit with crossed legs, sole of your shoe do not point towards an Arab.
For more information visit Dubai DMC.
---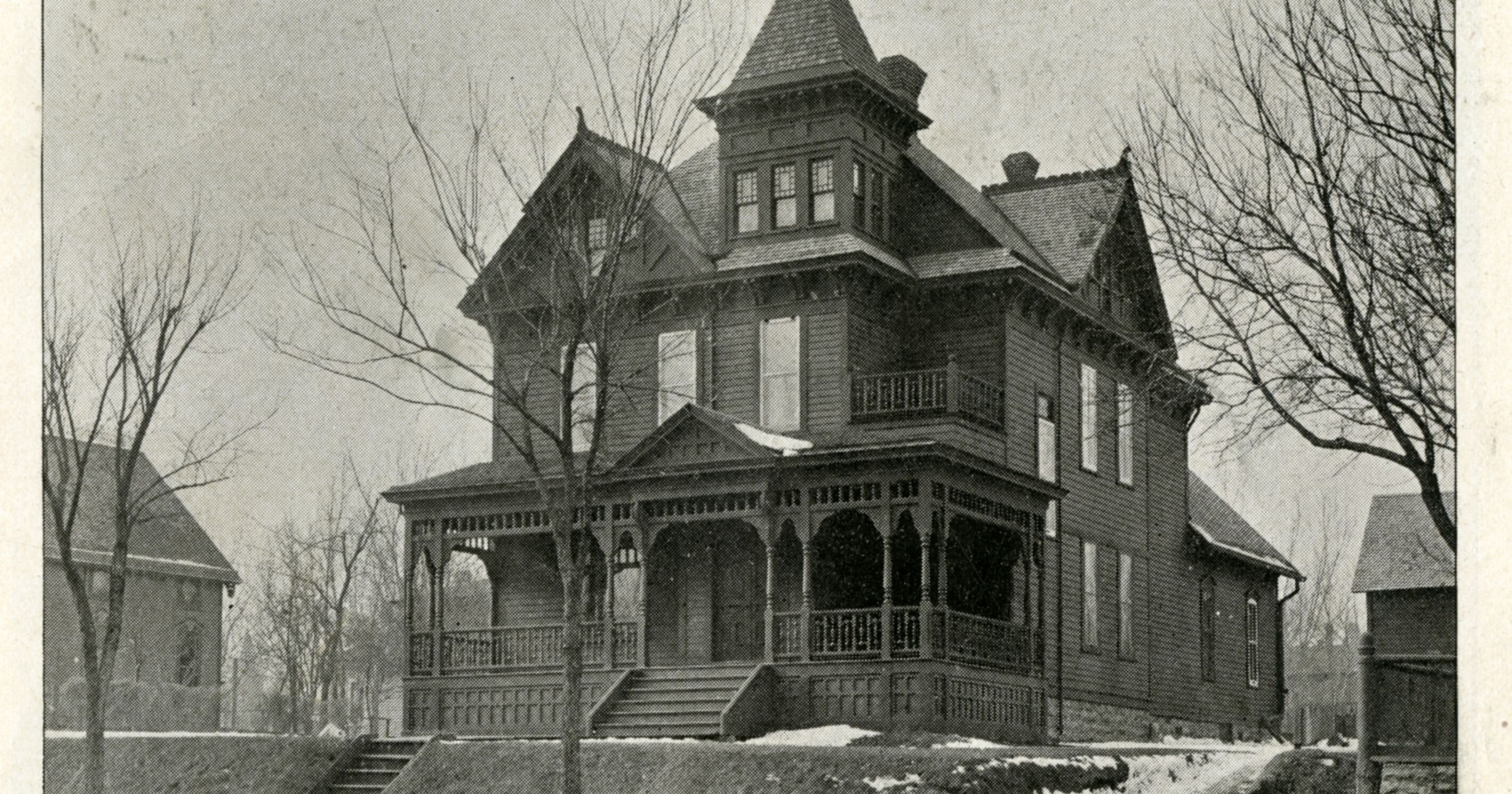 5 Most Haunted Places In Dubai
Dubai is an amazing place. It is famous among tourists and travelers for many reasons. However, if you love spooky places then you can get some chills here also. Below are the list of 5 Most Haunted Places In Dubai.
5 Most Haunted Places In Dubai
1. Al Qasimi Palace: The Haunted Palace
Recall any feature film you watched around a deserted palace having weird stories related to it or its individuals? Regardless of whether you don't, this palace remains on the same grounds. The castle was designed lavishly and was at one time a critical part of Dubai's eminence. But, currently, it remains as a spooky and haunted ruin. The locals say that on certain evenings and nights they can hear or even see kids peeping out of the windows of this generally silent building.
Location: Al Dhaith, a half-hour drive from Dubai
2. Al Jazirat Al Hamra: The Ghost Town
This town is also called as ghost town by the locals, was once colonized by 3 tribes. Afterward, it became one of the most disowned places in Dubai and have became popular for its ghostly activities. If you go and ask the locals, they have many stories to tell and will advise you not to visit the place especially after dawn. The city is marked by deserted homes and weird silence. Still, if you wish to travel and witness some chills and thrill, visit this city which is situated at an hour's drive from Dubai.
Location: Ras Al-khaimah
3. Jumeirah: House Of The Devil
we all have heard stories regarding individuals leaving their houses due to unreal and suspicious events they face while living which compel them to abandon what is theirs! The haunted house in Jumeirah, Dubai is one of them. Building number four of Jumeirah was haunted by some Filipinos back in 2011. They claimed to see ghosts and witness paranormal activities within the house for over a dozen times!  Furthermore, local people still believe that the house has some adverse energy around it which is able to possess you if you visit the place.
Location: Jumeirah
4.   Pan Emirates Tunnel: Tunnel Of The Darkness
Passages have dependably involved dread and uncertainty as the minute you enter them, there's darkness and risk of unknown happenings. However the worry doubles up when there are  some spooky ghost stories related with them. This passage in Dubai is well known for its creepy stories. A few people say that they have detected appearances while going through the passage. Are you courageous enough to go through it or will you dare your friend to go through it?
Location: Pan Emirates
5. Al Khail Gate: The Scary Apartment
Being one amongst the strong haunted places in Dubai, this apartment is quite famous and scandalous for paranormal activities that happened in certain rooms of the apartment. A few individuals who lived there reported that their personal possessions(goods) vanished in a very peculiar way and located at different places shortly. The house owners of the apartment close it down for maintenance, however the actual fact cannot be denied that 3 suicides had occurred in this building. You may get to know more about the apartment easily from the local people on your Dubai trip.
Location: Dubai
For More Information visit Dubai DMC.
---