---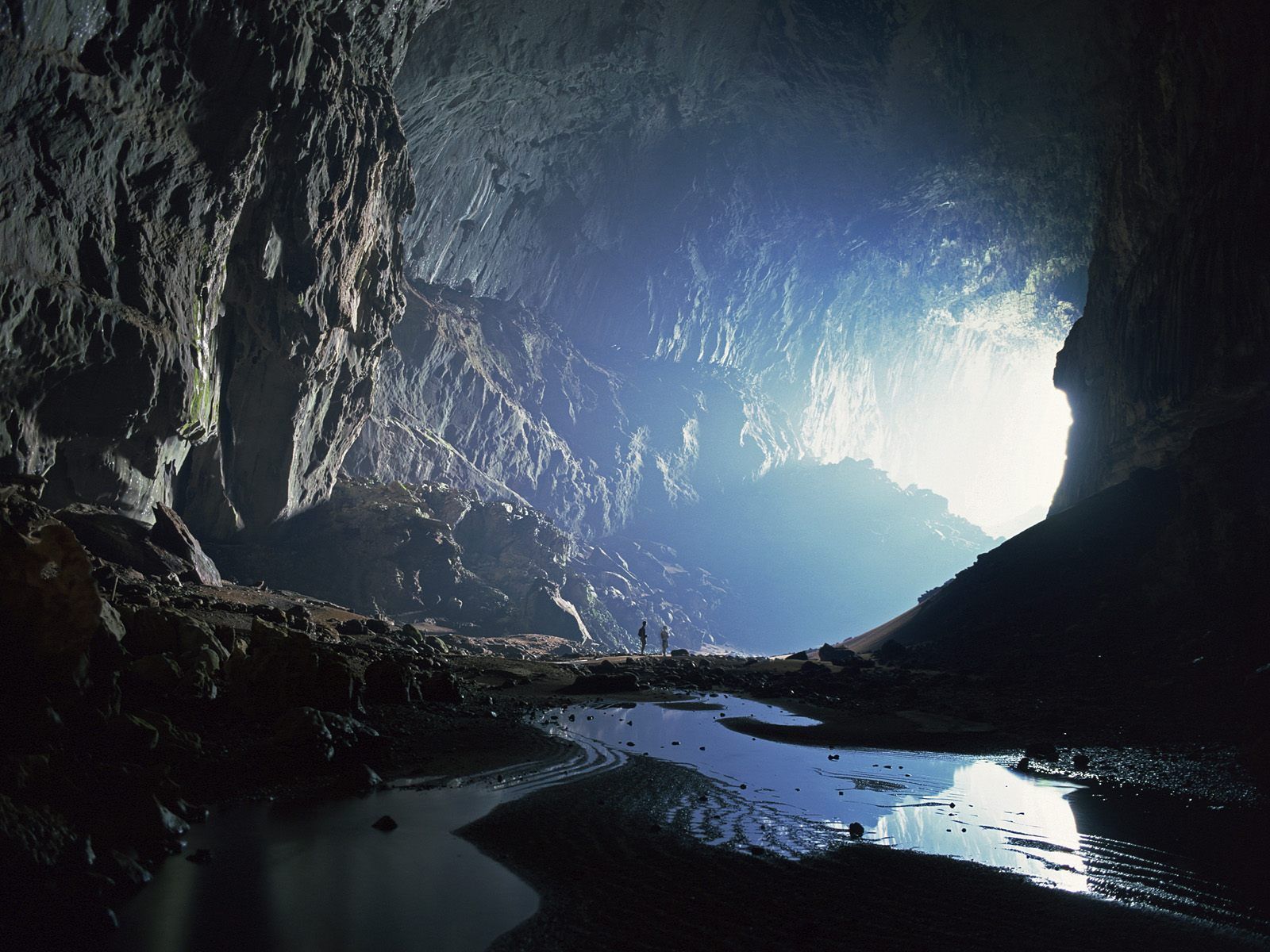 Best Caving Places In Malaysia
Malaysia has a variety of cultures, activities, races and food but however there's something else regarding this humble Southeast Asian country that several won't realize. Something a little under the surface: its caves. A collection of mysterious and adventurous cave formations can be found throughout the nation. In case you are a bold soul with a curiosity for cave exploration, here's a list of best caving places in Malaysia that are open to the public.
Best Caving Places In Malaysia
Gua Tempurung
A couple hours' drive away from the capital of Kuala Lumpur, nestled on the outskirts of Perak, you'll find one of the largest and most popular cave attractions in Peninsula Malaysia. Gua Tempurung offers a range of tours with varying levels of difficulty. Try your hand at a challenging trail through the murky lower levels of the large cave or take the easier route comprising platforms and bridges on the upper levels.
Either way, Gua Tempurung is a fascinating place with captivating rock structures and intricate details. As a show cave, electric lighting and walkways have been installed for added safety and convenience. A fine "cave river" runs through a passage that stretches about 1.6 km through the hill and three very large chambers include spectacular stalactites for visitors to gawk at. No doubt it is among the Best Caving Places In Malaysia.
Gua Kandu
Gua Kandu is also famous for its mass chambers interconnected at various different levels. There were limestone formations in unusual shapes and sizes, known as "staghorns, corals, straws, and curtains", according to our orang asli guide.
It is a cave system in the region of  Gopengin the Kinta Valley. Situated inside a karst outcrop next to the North South Expressway about 30 minutes from Gua Tempurung, the cave was utilized by the Japanese throughout the Second World War. Later, it had been confiscated by Communist guerillas as their hideout den throughout the Emergency.
Today Gua Kandu is available for casual explorers. A privately owned business is managing all the spelunking visits into the cave under the guidance of professional guides. Explorers to the cave needed to be ready to do a bit of hiking. The doorway of the cave is through a steep climb. The roof of the cave is about 35 ft (11 meters) from the floor. It has stalactites hanging down, looking like bits of roof board.
To completely explore Gua Kandu, you will require more than two hours. There are places where you need to slither through, as the roof is only a couple of feet tall. Some parts of the cave seem to be a circular cavern, therefore if you are not careful, you could finish up going in circles.
Batu Caves
The location of cave is right smack amidst the flourishing town of Gombak, Selangor. Operating  as a religious milestone, this stunning structure is the place where Hindus assemble for worship. Tourists and guests may also be found strolling the large cave and lingering at its entrances. If you  are visiting this spot, It is a sacred site for faithful Hindus and should be treated with respect.
The Batu Caves is most renowned Hindu sanctuaries on the planet – Sri Subramaniam Temple – has a huge, golden statue near the starting point of cave.
In addition, the Batu Caves co-jointly includes the Dark Cave (one of the primary caves) that has been an ancient abode for life for about a hundred million years. Be careful because inside you will find the rarest spider in the world which is in verge of extinction: the Trapdoor spider (Liphistius batuensis). Arachnophobes might need to notice. The Dark Cave co-jointly includes intensive collections of impressive cave formations for example: stalactites, stalagmites, flowstones, cave pearls and cave curtains. It is one of the Best Caving Places In Malaysia.
Perak Cave
The Perak Cave is situated in Ipoh and is a 6 km drive along Jalan Kuala Kangsar towards the north. It is also a spiritual place with the Perak Tong Cave Temple housed within its locality. It is popular for the colorful murals in addition with the Chinese calligraphy painted by Chong Yin Chat that decorate its walls. Different depictions of characters and occasions from Chinese mythology and Buddhist scripture may also be found in this beautiful attraction
Lang Cave 
The Lang Cave is the smaller sister of the Deer Cave. Its beauty lies in the natural formation of its stalagmites and stalactites, including a section that resembles hundreds of tiny jellyfish.
Deer Cave
Also set in the Gunung Mulu National Park of Sarawak, the Deer Cave stands out from the other caves due to its magnificent cave passage, commonly known as the largest in the world. There are a number of things that make this Garden of Eden so unique, including the aptly named Adam and Eve showers that shoot out 30 m columns of water and the hundreds of thousands of bats that stream from its mouth every evening between 5 pm to 6.30 pm. On top of all this, a quirky little Abraham Lincoln silhouette can be found hidden among the rocks.
Gua Nasib Bagus
Meaning of this cave is "Good Luck Cave". It is located in the Gunung Mulu National Park in Sarawak. It is home to the world's largest natural underground chamber. Gunung Mulu National Park is only accessible by flight and you will be charged an entrance fee of RM 10 per person.
The colossal underground chamber of Gua Nasib Bagus, named Lubang Nasib Bagus (or the Sarawak Chamber) is more than 600 m long, 400 m wide and 100 m high. It is so unbelievably large that it has been described as being capable of holding up to 10 jumbo jets nose-to-tail within its walls and 60 m-high roof. Additionally, a cave stream can be found for a quick, rejuvenating splash in the clean waters of this amazing natural construction.
For more information visit Malaysia DMC.
---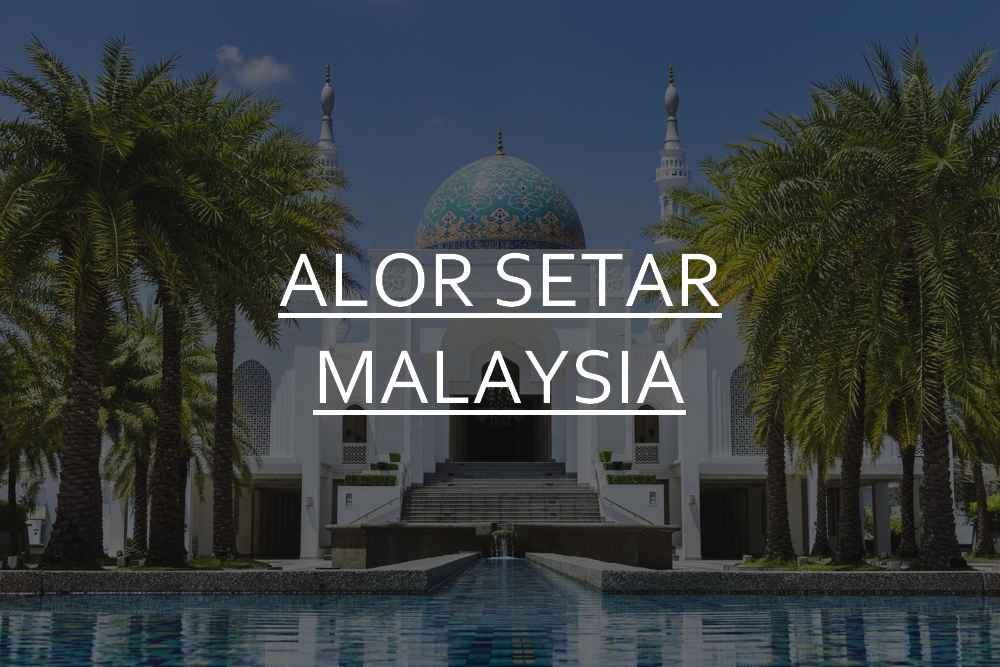 Alor Setar in northwest Malaysia is the state capital of Kedah. Regularly dominated by its sister Langkawi Island, the city gets couple of guests.
The bunch of valiant voyagers who visit Alor Setar locate a cosmopolitan city encompassed by unending paddy fields. Include Zahir Mosque, among Malaysia's best models of Islamic design, and customary shophouses unaltered in ages.
The famous Alor Setar Tower, which resembles a spaceship, overwhelms the downtown area. North Malaysia's most seasoned stronghold and a historical center devoted to rice lie a short drive from the capital.
Find the main 25 activities in Alor Setar to get away from the traveler trail or for a helpful stopover among Penang and Langkawi.
Authorities destroyed the original Royal Gate to make way for the Wisma Negeri building in 1973.
A replica stands behind Nobat Tower as a tribute to their royal heritage. The white-washed gate covers three levels featuring arched windows and doors. Each has intricate decorations, a testament to the lavish styles of a royal house.
Take advantage of the Royal Gate's angles and shapes to capture the surrounding architecture.
The Yellow Palace, or Istana Kuning in Bahasa, once went about as the official place of the Sultan of Kedah right around one century back.
Sultan Muhiyuddin Mansur Syah charged his castle in the meantime as both Zahir Mosque and the Royal Hall.
Manicured gardens encompass the great habitation. Yellow and white hues make a lively façade of this two-storied previous illustrious house.
Sightseers can't go inside. Snap photos from the entryway close Alor Setar Tower.
The Sultan of Kedah built up Alor Setar close to a stream in the mid eighteenth century. A little plaque denotes the correct area close Dataran Alor Setar.
Many Setar trees lined the little stream, or, in other words. The excellence caught the then Sultan's consideration. In the wake of experiencing passionate feelings for the locale, he before long moved in.
Travel south from Dataran Alor Setar along Darul Aman Highway. The plaque denoting the origin is on the extension spreading over the little stream.
Malaysia hit the features in 2018 when they chose Dr Mahathir as Prime Minister.
At 93 years old, he turned into the world's most seasoned pioneer. Dr Mahathir additionally led Malaysia somewhere in the range of 1981 and 2003 for a sum of 22 years.
Be that as it may, the effective legislator and current national legend follows his modest roots to Alor Setar. The pioneer's family home on the southern side of Kedah River is a place of worship for gave fans.
Snap photos of his origin. A historical center devoted to his life and adolescence is inside.
Tunku Abdul Rahman was the principal PM of an autonomous Malaysia in 1957. Prior to this, Malaysia has been under Portuguese, Dutch and British provincial run since 1511.
Most urban communities have a road named in his respect and in addition Sabah's reality renowned Tunku Abdul Rahman Marine Park.
Like Dr Mahathir, the primary executive likewise hailed from Alor Setar.
The youth home is a short walk west from Dataran Alor Setar. Rumah Merdeka, relevantly meant Independence House, is both a city milestone and free gallery.
The two-storied cottage is an average living arrangement of British Malaya. The exhibition hall covers Kedah's history and showcases belonging of the late Abdul Rahman.
Alor Setar waterfront stretches for a few hundred meters along the southern flank of Chinatown.
The attractive park overlooks the Kedah River creating a peaceful environment to soak up the views. Lighthouse Cape Chali dominates the far side overlooking the river's confluence.
This is a favorite spot in Alor Setar with local families and amateur photographers in the cooler evening air.
Kedah River also hosts the occasional kayakers speeding along the swirling waters.
Mention food in Malaysia and most think of Penang, Kuala Lumpur or Malacca. Few mention Alor Setar, which has its fair share of mouthwatering dishes.
Chinatown Food Court, a five-minute walk from Dataran Alor Setar, serves Kedah-style street food. Hawker stalls surround the central seating area.
Follow your nose to the countless stalls serving nasi goreng (fried rice), satay (Malaysian kebabs) and yong tau foo (a selection of tofu and fish balls).
Meals cost a few ringgits.
Sky Garden is among the most romantic places in Alor Setar.
The rooftop restaurant has an outdoor terrace with views spanning across the city. Take a 10-minute cab from central Alor Setar in time for the sunset.
Apart from a wide selection of both Asian and Western dishes, Sky Garden also has a well-stocked bar.
If the weather is dry, sit outside with a cocktail as the sun dips over Alor Setar. Or escape the rain and humidity inside their elegant air-conditioned interior.
Despite the relatively high price of meals, this is recommended for first-time visitors and couples.
Kedah's countryside bursts with paddy fields.
Local farmers have grown rice near Alor Setar for centuries. Take the chance to see this rural serenity and capture the essence of Malaysia's Kampung lifestyle.
Finding the paddy fields can be a challenge. Either ask your hotel for recommendations or look at Google Maps.
The most accessible are towards the eastern stretches of Jalan Langgar. Either take a taxi or Grab Car.
Visitors will see flooded paddy fields glistening under the sun. Two-storied wooden houses surrounded by palm trees and banana plants form their borders.
Catching the sunset over the paddy takes you away from the noise of the city and back to a simpler lifestyle many of us crave.
Alor Setar has a handful of Buddhist temples a short drive from the city center.
Unlike Zahir Mosque in Dataran Alor Setar, getting to the temples takes more time.
Wat Samosornrajanukpradit near Kedah State Museum exhibits a colorful exterior. Inside the smell of incense thickens the already humid air.
Chek Temple is on a grander scale. Large windows topped with intricate decorations sit underneath the red triangular roof. Bronze statues line the interior as monks chant prayers in the background.
Out of Alor Setar's Hindu Temples, Sri Thandayuthapani is the most attractive.
Located a stone's throw from Zahir Mosque, the temple is a convenient stop after exploring the square's architecture.
Visitors will find a decorated shrine in the middle of the complex. At certain times of the day, burning incense blends with the background chanting to create a hypnotic atmosphere.
Don't expect lavishness. Instead, find a working temple free of tourists.
Elephant Mountain, or Gunung Keriang in Bahasa, is a somewhat underrated attraction near Alor Setar. The limestone cliff from a distance (with a bit of imagination) looks like a crouching elephant.
Bat-filled caves, dozens of habitats and rare birds are highlights of Elephant Mountain. Follow the trails to the summit of the 218-meter (715-foot) hill for views of paddy fields.
Plan a morning or afternoon to visit both Kedah Paddy Museum and Elephant Mountain.
---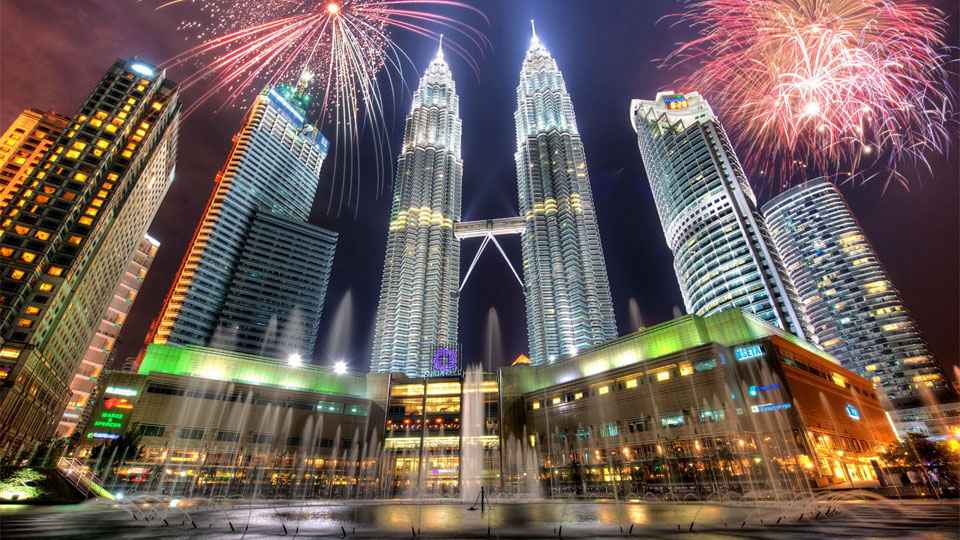 10 Best Things to do in Malaysia, Malaysia is situated in the Malay Peninsula and stretches to parts of Borneo where it imparts a fringe to neighboring Indonesia, and in that capacity visitors ought not to be confounded by the terms Peninsular Malaysia and East Malaysia, which contains Sarawak and Sabah (called Malaysian Borneo).
With a total landmass of more than 300,000 square kilometers, Malaysia is known for its capital city Kuala Lumpur, a powerhouse monetary and business center point in South East Asia, and in addition its lovely beaches, isolated islands, lifted slope stations, and UNESCO World Heritage Sites.
There is likewise a solid promise to assorted variety here, and in addition Malays and indigenous groups, there is additionally a sizable Chinese and Indian people in Malaysia which is reflected in the engineering and social relics found in nation. Visitors here can look over a wide assortment of things to do from climbing, to jumping, to shopping or examining the nearby locals. Here are the 10 best things to do in malaysia
A standout amongst the most iconic sights on the planet, the PETRONAS Towers, otherwise called the PETRONAS Twin Towers because of the way that they arrive in a couple, are situated in the capital city of Kuala Lumpur and are the tallest twin towers on the planet. The design is postmodern in style and furthermore includes themes found in Islamic art to speak to the Muslim majority in Malaysia. 10 best things to do in malaysia. The main attraction is the sky stroll over the sky connects that combines them and visitors can respect the views that stretch crosswise over Kuala Lumpur and KLCC Park at the base of the towers.

On the off chance that you have a seen city at that point head to Langkawi Island, really an archipelago of over a hundred islands in the Andaman Ocean, just two of which are possessed and of which Langkawi is the biggest with a populace of more than 60,000 occupants. Langkawi Island is well known with the two explorers and honeymooners alike and has something to suit all budget plans. The island is likewise has obligation free status so guests can stock up on keepsake things very cheaply.
Nasi Kandar is a food in Malaysia and really signifies 'blended rice', as clients are given a plate with rice over which they can pick a variety of toppings and sauces. Nasi Kandar just like Tamil dishes because of the high number of South Indian foreigners and the flavors mirror this with an accentuation on curry powder and chili. Normal Nasi Kandar dishes incorporate chicken, fish, or fish, for example, prawns or squid in curry sauce and also vegetables like okra and cabbage cooked in mustard seeds.
Tunku Abdul Rahman National Park is really an budget of five islands that are found off the shore of Kota Kinabalu in Sabah, East Malaysia. The park is open by ship and a portion of the islands, for example, Sulug Island are relatively untouched, while others, for example, Gaya Island are busier and more swarmed. Normal interests on the islands include climbing and trekking, as well as swimming and scuba diving opportunities.
Also view:- 10 Best Things To Do in Kuala Lumpur
Malacca or Melaka is also called 'The Historic State' and lays next the Malacca Strait from which it gets its name. The state is said to have the most intriguing design in all of Malaysia as it was once in the past colonized by the Portuguese and highlights various red lacquer buildings from the period, for example, Christ Church. Malacca likewise has a high convergence of museums, galleries, and places of memorable interest for visitors to investigate.
Penang is an island off the west shore of Malaysia that has Georgetown as its capital, named after British King, King George. An UNESCO World Heritage Site, Penang has an attention on protection and preservation and visitors can experience this at one of the numerous popular hotels in Penang, for example, the E&O built up by Stamford Raffles who additionally established the Raffles Hotel in Singapore. Penang is additionally well known for its Tropical Spice Garden that shows the best of the area's nearby flora, for example, the Light Ginger, a plant utilized Malay dishes.
Taman Negara National Park is situated in the territory of Pahang as has a few strengths that draw in a constant flow of visitors. One of these is this is the biggest national park in peninsular Malaysia, and also the way that the park includes the longest rope walkway on the planet. The park additionally has some genuine treks, as long as 100km round outing, and in addition more delicate climbs for beginners. 10 best things to do in malaysia There is a wide cluster of untamed life and vegetation in the park for nature lovers and the territory is even home to an indigenous clan named the Orang Asli or Unique Individuals
Kota Bharu is to be found on the west bank of Malaysia in the state of Kelantan and is an intriguing difference in pace and climate toward the east coast and many guests to Malaysia fail to visit this city, maybe because of its notoriety for being a more traditionalist district than a significant part of whatever remains of the country. Norms of dress and comportment are stricter in Kota Bharu, in any case, there are a wide assortment of mosques and different religious destinations to visit, for example, the old regal royal residences which are as yet the home of the present Sultan of Kelantan.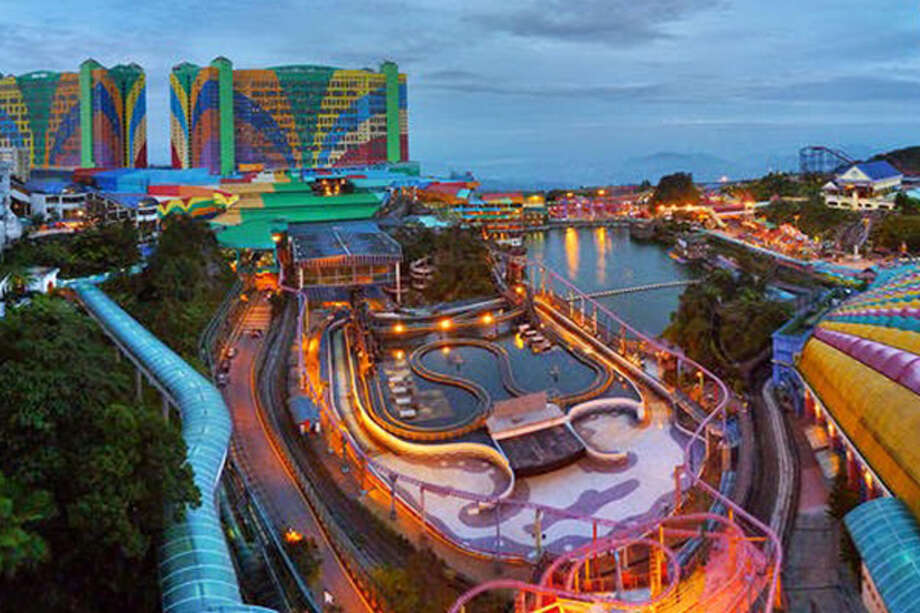 The Genting Highlands, also named Resorts World Genting is a resort situated in the Titiwangsa Mountains and sits at a rise of more than 5,000 feet. The resort is a prominent destination with neighborhood guests and has an extensive variety of attractions to appreciate. 10 best things to do in malaysia These include a few diverse amusement parks, bars, eateries and dance club, and in addition a link auto fascination known as the Genting Skyway which already held the title of the world's quickest and South East Asia's longest gondola lift. Because of its location, they are likewise a few foods grown from the ground ranches for guests to explore and pick crisp release.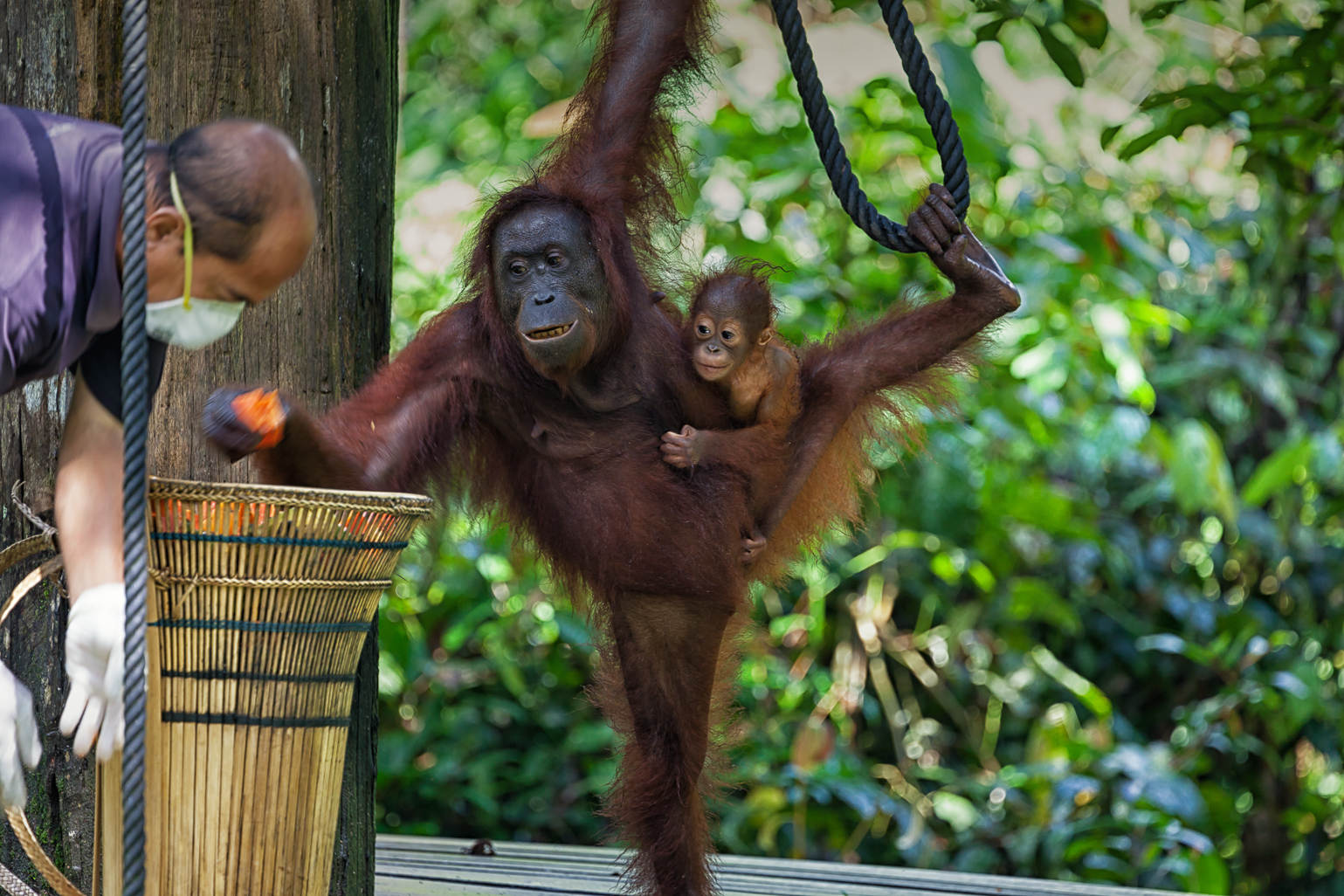 Sepilok Orang Utan Rehabiliation Center in Sabah, East Malaysia, is found outside of the city of Sandakan and was the primary orang utan restoration point of its kind on the planet when it opened in the 1960's. The aim of the center is to save orang utans who have been left to battle for themselves. 10 best things to do in malaysia When they can do as such they are discharged. Guests can watch the orang utans in the inside and visits are meant to concur with nourishing times when the animals are usually present on the feeding stages.
Also View:- Malaysia DMC
---