---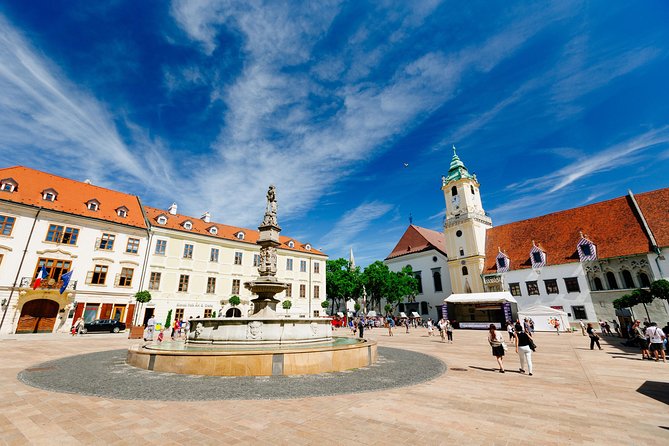 Local Markets in Bratislava
If You are in Bratislava or planning to visit Bratislava then you must visit these local markets to see the real Bratislava. Bratislava's outdoor and indoor markets offer items like souvenirs, antiques, food items, art and craft goods. So examine the city's market scene and feel like a local. From vintage apparel to antique books and local foods, we have arranged a list of the best local markets in Bratislava which you must visit during your trip.
This market is open only for a couple of days in a year, in many different locations. But you have to check their website page to see that whether it is happening or not during your trip. The Good Market offers high quality, healthy, local foods and drinks, antiques, used apparel and outdoor music shows. The idea behind this market is that to offer activities for families so that they stick together and enjoy their family time away from bustling city life, screens and malls.
This market is the Bratislava's first farm market. In the top floor there are local restaurants serving delicious food. At first floor local farmers offers heir seasonal offerings. This market is inside in a huge industrial space which feels like a warehouse. On the top floor you will find bread kitchens, wine shops, coffeehouses, a kebab place and a burger place! There are more than 25 amazing spots to eat and 50 shops in Fresh Market. Not only local products but you will also find high quality and healthy international products in this market.
This market close to the primary railway station started in the fifties. The items which are available here for sale is keeps on changing on daily basis and according to the change in seasons. You can buy here the absolute best local hot dogs, cheeses, yogurts, jams, and these are sold by the makers who produced them. Sometimes this market occasionally hosts cooking classes and other food related events, you can get some answers concerning these on their Facebook page. This market is one of the oldest among markets in Bratislava.
Each Saturday from 10 am until 3 pm, you can purchase a wide variety of locally produced foods and drinks in this historic Old Market Hall. Not only they hold a weekly farmers market, the building additionally hosts music concerts and other social events. Salón Piva (Beer Salon) is an extraordinary event which happens yearly with locally created special beer tastings and the Festival of Light unique showcase on the exterior of the building. Two bistros, a basic food item shop, a cooking school, and a soda makers are open daily in this market. The market building was built in 1910 to an amazingly design for the time by František Nechyba, and still it is the meeting point for local people and tourists in the Old Town.
For more information visit Europe DMC.
---