---
7 Free Wi-Fi Destinations in Kuala Lumpur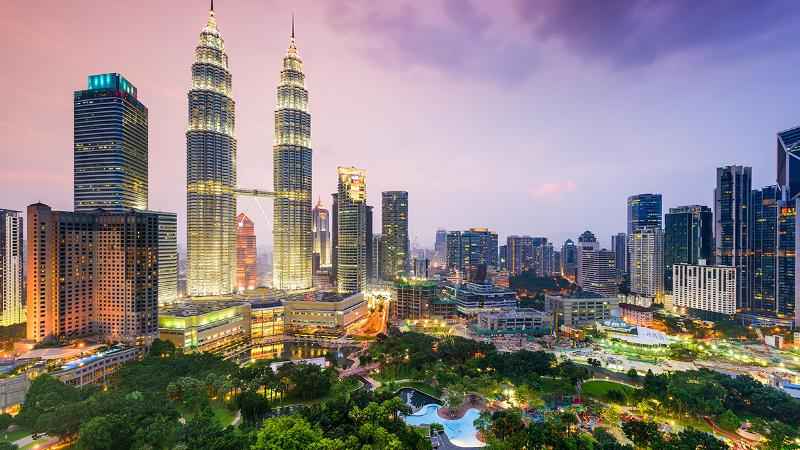 7 Free Wi-Fi Destinations in Kuala Lumpur  the Federal Territory of Kuala Lumpur (officially). It is commonly known as KL and is the national capital of beautiful Malaysia. Kuala Lumpur is also the largest city in the country.
A large number of people are interested to know about the famous free Wi-Fi Hotspots in Kuala Lumpur. You can easily find out free Wireless Internet networks that work superbly. With the help of technology, you can effortlessly connect your mobile device automatically to excellent and Wireless Internet Spots free of cost. So, whenever you visit such places, you can expect unlimited Wireless internet and discover the online world.
1. Mydin Mall
MYDIN business activity sprawls in the domain of wholesaling and retailing. If you visit this place, you will get an array of products,ranging from household, food line, soft-lines as well as hard-line items. 
You will get an incredible opportunity of free Wi-Fi here that is also at a decent speed. You need to enter the username and password and voila! You are ready to enter the online world. The Wi-fi hotspot name is MYDIN-MALL-WiFi and the password is 1133557799.
Address: 677, Persiaran Subang Permai
Subang Light Industrial Park
47500 Subang Jaya, Selangor, Malaysia
2. Kuala Lumpur Bird Park
The Kuala Lumpur Bird Park is world's largest free-flight park and is a dwelling place for more than 3000 birds. It is one of the famous tourist attraction spots in Kuala Lumpur. The place has 200 species with 90% being local birds and 10% are imported from outside. 7 Free Wi-Fi Destinations in Kuala Lumpur Apart from bird watching you can also enjoy free wi-fi over here. The wifi name is Hornbill Restoran and Kafe. Just connect to the open network and enjoy browsing.
Address: 920, Jalan Cenderawasih | Taman Tasik Perdana,
Kuala Lumpur 50480, Malaysia.
3. Kuala Lumpur City Gallery
Kuala Lumpur City Gallery is the information centre having shops to sell souvenirs and art and crafts. The best part about this place is the City Model Show which happens to be the largest and first of this type in Malaysia. It showcases the city's past, present and future through light and sound arrangement. The place also provides free wifi which is a bonus for all the tourists. 7 Free Wi-Fi Destinations in Kuala Lumpur You just need to login with your phone number. After that you will receive an OTP, enter that and there you go with your free wifi service.
Address: No. 27 Jalan Raja | Dataran Merdeka, Kuala Lumpur 50050.
4. Hard Rock Cafe Kuala Lumpur
You can discover an authentic and fresh American cuisine along with incredible live entertainment at the very popular Hard Rock Cafe Kuala Lumpur. It is the appropriate place to drink, eat and have some great live entertainment. 7 Free Wi-Fi Destinations in Kuala Lumpur You can discover a rich musical history with their enthralling collection of rock n' roll memorabilia. You will also get an incredible facility of free WiFi here at a decent speed.
Address: Wisma Concorde (Ground Flr.), Kuala Lumpur, Kuala Lumpur
5. Fuego At Troika Sky Dining
Fuego offers incredible and new twists to classic cocktails. At Fuego, you will get a great party ambience. It is open 7 days a week for an incredible dinner service in 2 seatings. It is also a great place of having the provision of free WiFi with a good speed. You need to enter your phone number and after receiving an OTP, enter that and then you can resume your online journey.
Address: Level 23A, Tower B, The Troika (Jalan Binjai), Kuala Lumpur City Center, Kuala Lumpur
6. Mid Valley Megamall
You can spend great time and gain incredible experiences at this place. It is just like heaven for shopping enthusiasts, a wonderland for kids, a favorite place for families etc under a single roof. You can enjoy the facility of free WiFi with a good speed. The name of the wifi is Mid Valley Megamall. Click on the name and continue with your internet surfing activity
Address: Lingkaran Syed Putra, Kuala Lumpur, Kuala Lumpur
7. The Kuala Lumpur Performing Arts Centre (KLPAC)
The great mission of KLPAC is to showcase the benefit of arts in our lives and how arts help us in shaping our comprehension about the world. The Kuala Lumpur Performing Arts Centre cultivates, sustains, and encourages the performance of arts to improve and enrich communities in the Klang Valley and also for the Country. It is also a place of free WiFi facility with a good speed. And the best thing about this place is you don't need to enter username and password also. Just click on the name and enjoy the free wifi service.
Address: Jalan Strachan, Sentul Park, Kuala Lumpur, Kuala Lumpur
Also view :- Malaysia DMC
Recommended Posts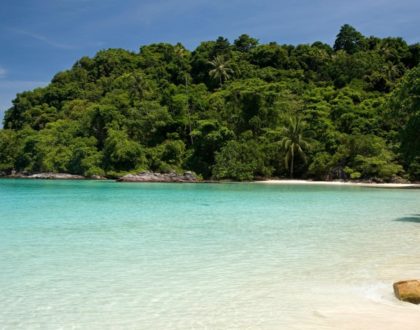 June 12, 2019