---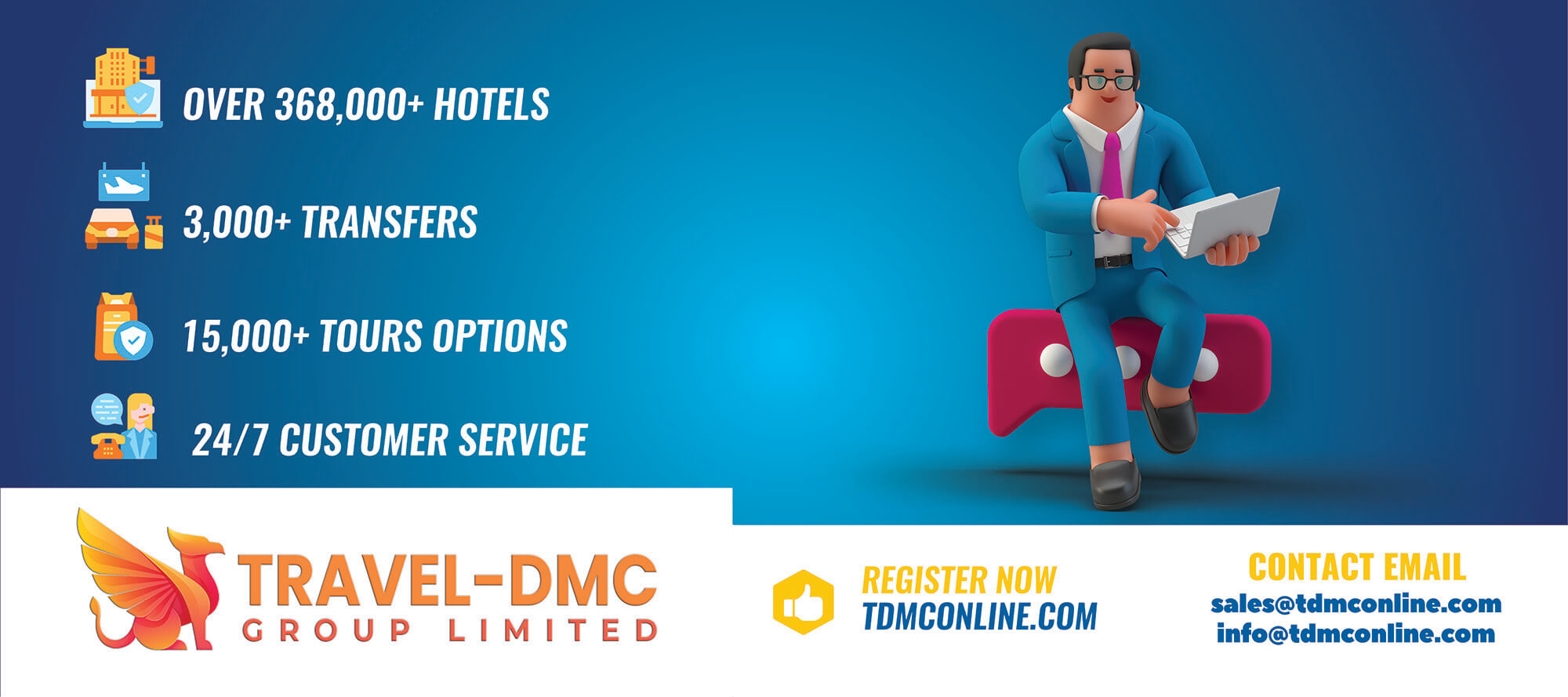 The online world has changed the business and the travel business is no exception. With the arrival of the latest technology the mode of business has gone for a huge change. Deals are sealed through internet over tablets, mobiles, and computers. Travel agents are looking for a business-to-business travel Company from where they can get the top deals to meet the demand of their customers. Tdmconline, with deals for seemingly every need of visitors, is a one stop shop for travel businesses. With the top inventory ever, competitive prices, and latest technology. we ensure our partners can get the top deals from the relaxation of their offices.
Travel DMC group has built a platform called tdmconline.com to better the capability of tour consolidators, tour operators, and travel agents to customize the Tour or Hotel items productivity to help different clients in multiple destinations. The idea of simplifying business via the help of a B2B travel portal is not a luxury anymore rather it is a key need of a business.
All travel agencies can access B2B portal anytime and do not need to waste time making relations with global accommodation providers and doing the paper works.
What are the advantages of a Travel dmc group b2b portal for travel agents?
The benefit a B2B module rests in the fact that little and medium-sized businesses can take highly advantage from the travel products by registering with Tdmconline portal. Additional, you can provide 2/7 customer support services through our Online portal.
We are also proud to have worked with many clients all around the planet curating latest travel site with trending specs. Additional, you can simply view through the booking and the payments. The multi-currency and multi-language features are also included in our Portal.
Who are our customers?
The big range of specs Travel dmc group offers is fit for corporate customers as well.  It is also for travel operators, travel agents, destination management Companies, and more. Firms looking forward to improve their business in their domain and company brand are our key priorities.
Why pick us?
Travel dmc group has been in the industry for years guiding clients with requirements of B2B Travel services. Throughout years we have strived hard to get the goals. We are keen to welcome you on a project where the agents can directly book with our portal.
To register on our Online B2b Travel Portal click here
---