---
15 Best Places in Singapore to Visit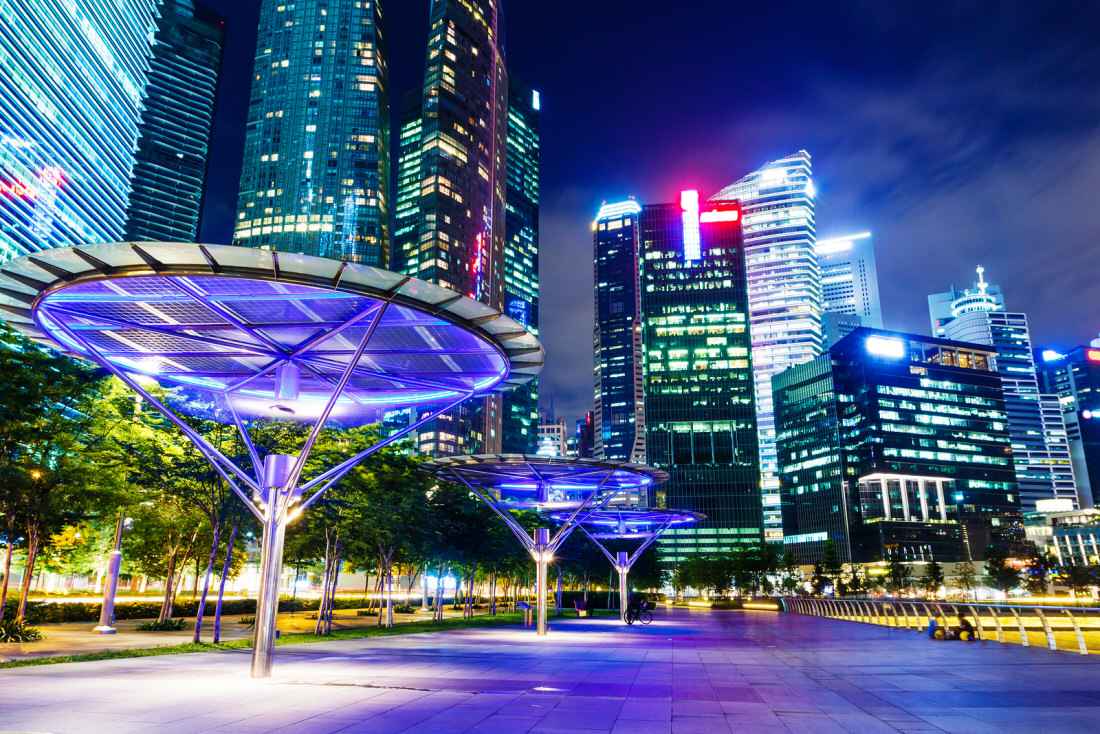 There are many beautiful places to visit in Singapore. So we made a list of 15 Best Places in Singapore to Visit to make your travel hassle free.
Get very close to wild animals at night in Night Safari Singapore. Next way to Singapore Zoo and well justified regardless of the excursion to Singapore's northern reaches, this wildlife park is just open in the evenings (7:30pm-midnight). It's a wonderfully eerie experience – wandering the footpaths and bridges of the fragrant nighttime jungle and seeing the 120 species of nocturnal creatures close up: tigers, fishing cats, and alligators, to name a few.
Read More: Night Safari Singapore
Singapore Zoo is one of the world's best zoo. Spread across 28 lush hectares on a peninsula in the Upper Seletar Reservoir, the Singapore Zoo is beautifully designed, with globe-spanning wildlife roaming large, natural habitat-like enclosures. The Great Rift Valley (complete with a bluff cascading waterfall) is home to Nubian ibexes, baboons and mongooses, while in the Fragile Forest biodome you can move up to the forest canopy to check out two-toed sloths and to spot lemurs and flying foxes. 
Read More: Singapore Zoo 
Gardens by the Bay is a futuristic botanical gardens with Supertrees and biodomes. Across a pedestrian walkway from the Marina is one of Singapore's most remarkable green spaces, created on 101 hectares of reclaimed land. Enormous biodomes rise out of the greenery, housing over 800 species of plants from different climate zones. There's giant cacti in the Desert Dome, a waterfall cascades from a 35m mountain in the Cloud Forest Dome, while the Flower Dome recreates a Mediterranean climate, complete with an ancient olive grove.
Read More: Gardens by the Bay
Singapore Botanic Garden is one of the Singapore's largest green spaces, complete with the world's most extensive orchid garden. West of Orchard Road, gleaming malls give way to the lush vegetation, well-tended lawns, themed gardens and tranquil lakes that make up the vast Botanic Gardens. A boardwalk runs through a dense patch of ancient rainforest that predates the Gardens; it's home to 314 species of plants, half of them rare. Of the three lakes, Swan Lake is the prettiest; it's named after the mute swans migrated from Amsterdam. One of the biggest highlights of the Gardens, and a magnet for flower lovers, is the National Orchid Garden.
Read more: Singapore Botanic Gardens
Orchard Road Singapore is the primary shopping road, especially famous for its fashion stores. It is most popular for its shopping centers, yet on the off chance that you're searching for activities in Orchard Road other than shopping, then don't worry – there's a lot to do here. Nowadays, the shopping centers aren't simply centered around shopping. They have a lot of entertainment as well: films, bowling alleys, and game arcades are few of the cool attractions accessible along Orchard Road Singapore.
Read More: Orchard Road Singapore
Universal Studios Singapore is the super-popular Hollywood movie theme park. Divided into seven 'worlds', this theme park is the star attraction of Resorts World on Sentosa Island, at Singapore's south end. Very popular with families, it has a blend of attractions suitable for younger kids, such as Puss In Boots' Giant Journey in Far Away, Dino-Soarin' in The Lost World and the all-singing, all-dancing Sesame Street Show in Hollywood. Daredevil should make a beeline for Sci-Fi City for a ride on Battlestar Galactica – the world's tallest dueling rollercoaster, where you choose between riding the suspended CYLON or the seated HUMAN as they twist, spin and roll. 
Read More: Universal Studios Singapore
SEA Aquarium Singapore is the world's largest aquarium, with 49 marine habitats and over 100,000 sea creatures. Part of the Sentosa Island attractions, this state-of-the-art aquarium is a terrific journey through the world's diverse marine habitats. Enter through the shark tunnel, with hammerheads, silvertip and sandbar sharks swimming above your head. Discover Nemo and watch squirming eels in the Bay of Bengal, marvel at the vivid reef fish of the Caribbean Sea, check out the fire shrimp and yellow boxfish of the Red Sea, spot the lobsters and the lionfish of the South China Sea, and crawl into a 'cave' for a very close peek at moray eels.
Read More: SEA Aquarium Singapore
Singapore Flyer is one of the world's biggest observation wheels. Near the Marina Bay, this 165m-tall ferris wheel is a quintessential piece of Singapore's horizon, and especially noteworthy when lit up in the night times. The second-biggest observation wheel on the planet after the High Roller in Las Vegas, the Singapore Flyer whisks you high over the city, offering 30 minutes of marvelous perspectives of the Marina Bay, the high rises of CBD, the river, the memorable structures of the Colonial District, and ships on the South China Sea. Rebates are accessible on the off chance that you buy your ticket on the web.
Read More: Singapore Flyer
A famous waterfront touring walk. Begin your stroll from the notorious Marina Bay Sands hotel, shopping, and eatery complex, and walk north close by the Marina. You'll cross the Helix Bridge, from which you get superb perspectives of the Singapore horizon. Traveling west along the Marina Promenade, you'll pass Gluttons' Corner – one of the Singapore's best outside sustenance courts, and additionally the sparkling Esplanade – Theaters on the Bay – a performing expressions focus that resembles monster metal golf balls. 
Read More: Marina Bay Sands Singapore
A walk around the core of Singapore's (for the most part) Chinese legacy. From the Chinatown metro stop, stroll along Pagoda St, with its cheap keepsake shops, rub parlors and eateries, and stop most of the way along at the Chinatown Heritage Center.  At that point proceed to the finish of the road to the Sri Mariamman Temple – Singapore's most established Hindu sanctuary with a mob of technicolor figures. Take kitschy Trengganu St south to the Chinatown Complex, with its well known peddler slows down upstairs. 
Read More: Chinatown Singapore
Settled between the Singapore Zoo and Night Safari, the River Safari Singapore is both an aquarium and river themed zoo. Singapore's most current untamed life park has more than 6,000 creatures, including 40 endangered species, with zones that replicate the natural surroundings of streams over the world, from the Mississippi to the Yangtze. There's a sprinkle tastic Amazon River Quest watercraft ride that is appropriate for youthful children, with monkeys, goliath insect eating animals, ungulate, capybara, and panthers spotted en route. Another feature is the Giant Panda Forest, home to Singapore most loved Kai, and additionally uncommon red pandas. 
Read More: River Safari
The best street in Singapore for free architects. In Kampong Glam, Haji Lane – one of the tightest roads in Singapore – is fixed with memorable shophouses. The vast majority of them are familiar, eccentric shops and boutiques displaying the products of hip, autonomous originators – for the most part nearby, however a couple of universal ones too. Champion decisions incorporate Dulcetfig at no. 41, with its striking accumulation of privately planned womenswear, lovely vintage packs and adornments.
Read More: Haji Lane
A bumpy park finished with a chronicled museum. Fort Canning Park is an engaging green space amidst the city. Its characterizing highlight is Fort Canning Hill; when Sir Stamford Raffles asserted Singapore for Great Britain in 1823, the hill, at that point known as Bukit Larangan (Forbidden Hill) was maintained a strategic distance from by local people out of veneration for the place of worship of old Singapura's last Malay ruler, Sultan Iskandar Shah.
Read More :-Fort Canning Park Singapore
National museum of Singapore is a fabulous history museum – in the event that you just visit one museum in Singapore, make it this one – the delightfully composed themed displays breath life into Singapore's rich history. Sight and sound components let recorded characters represent themselves, from pioneer period high society women to normal road sellers. Stroll through the Living Galleries that investigate Singapore culture through the subjects of Fashion, Food, Photography and Film.
Read more: National Museum of Singapore
Peranaka museum displays an extraordinary mixture Southeast Asian culture. Peranakan or Nyonyarefers to individuals of blended starting points, and in Singapore, most Peranakan individuals have a tendency to be Straits Chinese. The museum's brilliant starting display highlights cites from Singapore's present-day Peranakan populace, asking "What influences you to feel Peranakan?" with answers concentrating on anything from most loved dishes to conventional weddings.
Read More: Peranakan Museum Singapore
For more information visit Singapore DMC.
Recommended Posts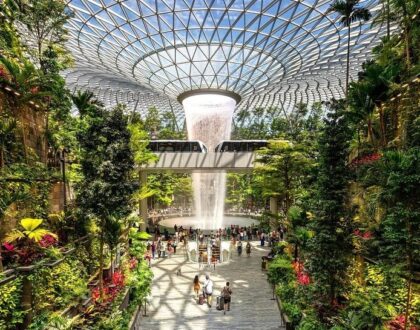 October 31, 2023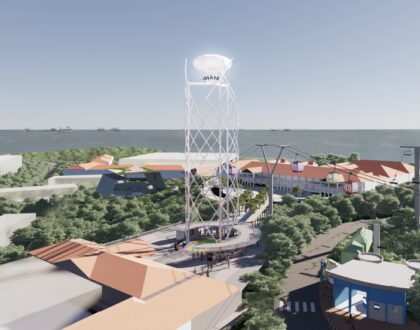 December 23, 2021